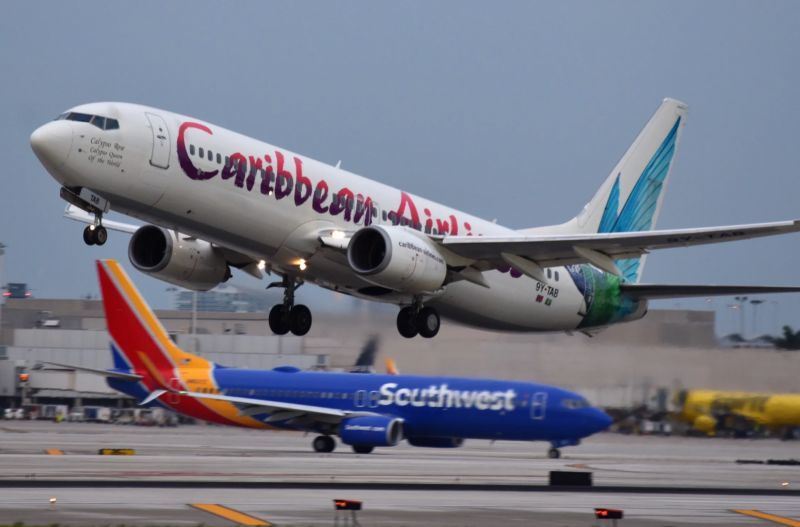 CAL says has no immediate plans to raise airfares
Caribbean Airlines has no immediate plans to raise its airfare, despite surging oil prices sparked by the Russia-Ukraine conflict which has prompted some other international air carriers to up their prices.
In a recent interview with the BBC, Delta Airlines Chief Executive Officer Ed Bastian said higher oil prices would lead to 10 per cent increase in fares on the airlines domestic flights in the United States, with a higher increase expected on international trips.

This he explained, was an attempt to offset the higher cost of jet fuel. Other airlines, Emirates, Japan Airlines and Air Asia have also introduced surcharges on the fares, as result of increased fuel costs.

The price of oil has consistently topped $100 a barrel due to the ongoing Russian invasion of the Ukraine, with the oil price hitting $140 on March 7, the highest end of day price since 2008.
However, Caribbean Airlines' Head of Corporate Communications Dionne Ligoure said the carrier does not have any immediate plans to raise its fares.

She told the Guardian, "At this time, Caribbean Airlines has not taken a decision to increase prices. However, we continue to closely monitor what is taking place globally."

Caribbean Airline's domestic fare for flights between Trinidad and Tobago, which stands at $300 return, is subsidised by the government.

The airline has been gradually re-starting routes following the easing of restrictions and the re-opening of Trinidad and Tobago's borders in July 2021. In the past two weeks, CAL announced the resumption of service from Trinidad to Ft Lauderdale and Trinidad to Curacao, whilst in February the airline announced the commencement of a non-stop service between Houston, Texas, Trinidad and Guyana.