Officers of the Road Policing Unit have charged Ulric Pilgrim, 72, of Carrot Bay for the offence of causing death by careless driving in the accident last year March that claimed the life of Belmont Estate resident Henrique David Dos Santos.
The deceased, a native of South Africa, was on a scooter headed toward Road Town when he collided with a vehicle entering the highway from Havers on March 1, 2022.

Police in a press release today, February 14, 2023, said Pilgrim was granted bail in the sum of $25,000 with one surety for his appearance at the Magistrate's Court on March 23, 2023.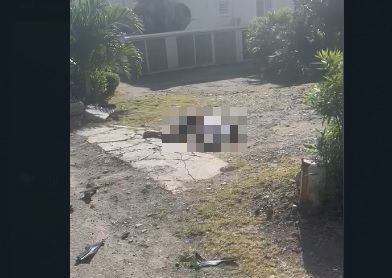 Henrique David Dos Santos, 55, of Belmont Estate, West End was found unresponsive at the scene of the accident at Havers on March 1, 2022.