William J. Clinton aka 'Bill', who served as the 42nd President of the United States of America and his wife Hillary D.R. Clinton, who was Secretary of State under former President Barack H. Obama, are in the [British] Virgin Islands (VI).
According to information reaching our newsroom, the Clintons arrived in the territory via private jet around 3:00pm on Wednesday, January 11, 2023.

The couple is staying on Richard C.N. Branson's Necker Island, our news centre was told.

It was in January 2017 that former US President Obama and wife Michelle L. Obama vacationed in the [British] Virgin Islands.

The couple had also stayed on Necker Island.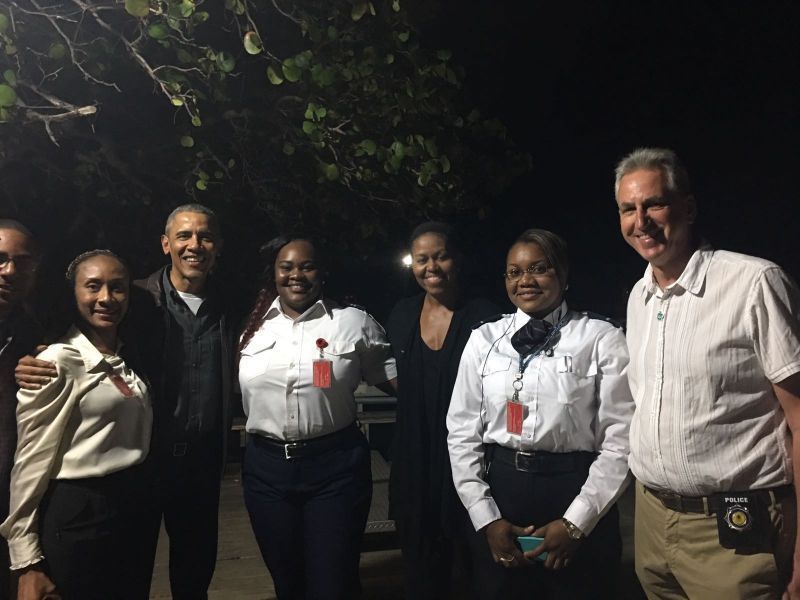 Former US President Barack H. Obama (3rd from left) and wife Michelle (3rd from right) take a photo at Trellis Bay, Beef Island shortly after landing in the Virgin Islands on January 23, 2017.