Volunteer Konect celebrated its 3rd Annual Volunteer Week in the Virgin Islands from June 1-7, 2022, and as part of this year's celebration, the organization hosted its first-ever Mr. and Ms. Non-Profit Organisation (NPO) contest with Hector Cruz Jr & Luce D. Hodge-Smith waking away title winners.
The Competition was a joint effort among many Non-Profit Organizations within the Virgin Islands to raise money for a cause of the contestants' choosing.

According to a release on the initiative, each NPO was asked to register two participants; one male and one female. The NPOs who participated were ACT in 3D; BVI Red Cross; WINBVI, and Tortola Toastmasters Club of the BVI.

Voting for the contestants was then opened from May 1, 2022, to June 1, 2022, at a cost of $1 per vote with an agreement that all funds raised will be donated to a non-profit organization within the VI.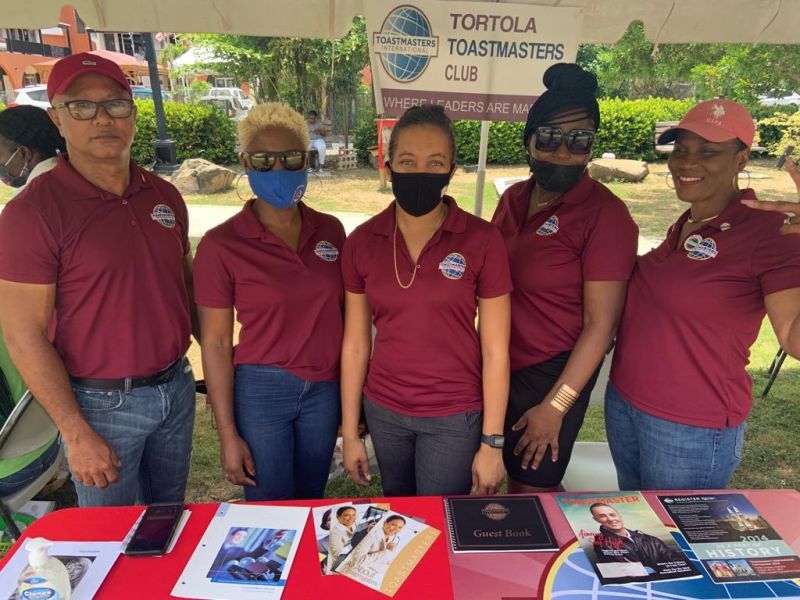 Tortola Toastmasters Club volunteers.
Hector Cruz Jr & Luce D. Hodge-Smith takes crown

On June 4, 2022, it was announced that the titles of both Mr. & Ms. NPO were won by the Tortola Toastmasters Club of the BVI. Mr. Hector Cruz Jr. was Tortola Toastmasters Club's male representative while Mrs. Luce Hodge-Smith was the female representative.

Over $5,000.00 were raised and it was equally split between the top male and top female contestants, however, the club's two winning contestants decided to distribute the funds to multiple non-profit organizations within the community.

Both Mr Cruz Jr. and Mrs Hodge-Smith were grateful to all the contributors to the Mr & Ms NPO contest and expressed optimism for more contestants to take part next in the next edition of the now annual contest.