A homeless kitten is the first to be seen by vets at an animal charity that is neither male nor female.
Hope, a tabby-and-white kitten, was found with no internal or external sex organs after they were examined at a Cats Protection centre in Gateshead.

Animal officers said there was no term for the cat's condition because it was so rare but added it had been "exciting to discover Hope's special status".

The charity added the 15-week-old pet was healthy and ready to be rehomed.

Hope was originally thought to be a female cat when it was handed in by a family to Cats Protection's rescue centre in Warrington, but vets found no external sex organs.

Cats Protection's senior field veterinary officer Fiona Brockbank said it appeared to be a case of agenesis, the failure of an organ to develop, which she and her colleagues had never seen before.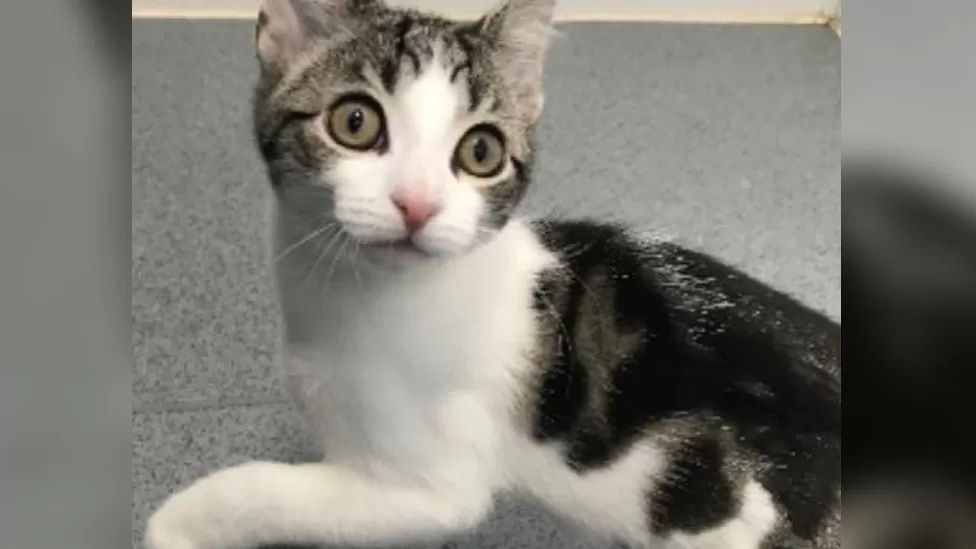 Cats Protection said Hope had been a "delight to care for"
Ms Brockbank said: "There's an outside possibility of some ectopic ovarian tissue hiding away internally but we think this is extremely unlikely.
"This is so rare that there isn't really a commonly used term for this condition," she added.
The charity said examinations have shown Hope will not be otherwise affected by the condition.
Tyneside Adoption Centre manager Beni Benstead said the kitten had been a "delight to care for" and added they would "bring someone many years of fun and companionship".
"Discovering Hope's special status has been an exciting time as none of us have seen this before or are likely to again," he added.