Legislators of the Virgin Islands (VI) House of Assembly, yesterday, August 30, 2022, paid tribute and offered condolences on the passing of Mr Emmett C. Caines, the husband of Sixth District Representative and Junior Minister of Tourism, Hon Alvera Madura Caines (R6).
Mr Caines, also known as the 'Sixth District First Gentleman' passed away on the evening of Friday, August 26, 2022, at the Dr D. Orlando Smith Hospital in Road Town.

Leading the period of tributes at the continuation of the Sixth Sitting of the Fourth Session of the Fourth House of Assembly at Save the Seed Energy Centre in Duff's Bottom, Tortola was Speaker Hon Corine N. George-Massicote.

"On behalf of the Office of the House of Assembly and myself, I wish to extend condolences to the Jr Minister for Tourism and Member for the Sixth District, Hon Alvera Maduro-Caines, the family, and friends of the late Emmett C. Caines.

"We will continue to keep you all in our thoughts and prayers," Hon Massicote said.

Meanwhile, Deputy Speaker and At-Large Representative, Hon Neville A. Smith recalled Mr Caines as a "giving man" and he expressed condolences ahead of tributes from Hon Shereen D. Flax-Charles (AL), who also shared similar sentiments.

Premier, Dr The Hon Natalio D. Wheatley (R7) also extended condolences to Hon Maduro-Caines and the family over their loss.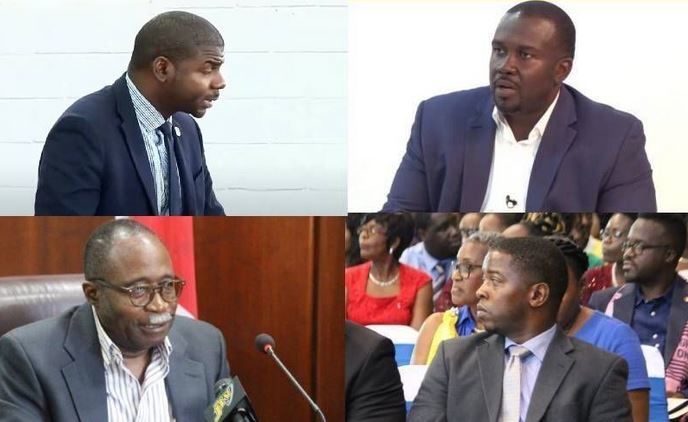 Legislators who paid tribute included Premier Natalio D. Wheatley, Hon Marlon A. Penn, Hon Julian Fraser and Hon Melvin M. Turnbull.
She has lost a life partner - Premier Wheatley

"Certainly, our colleague is hurting right now, because she has lost her life partner and certainly words cannot express the sadness and grief that she would be going through right now, but we pray that God wraps his comforting and healing arms around her and the family in this difficult time," Dr Wheatley said.

The Premier added that the HoA will stand by Hon Maduro-Caines with support and love to help her through the difficult period.

He also called on the public to send condolences to the legislator.

Other legislators, including the Opposition Leader Hon Julian Fraser RA (R3), paid tribute following the Speaker's lead.

"These condolences are extended to the entire family. Madam Speaker, we don't have a blueprint for dealing with matters like this because if we do it would be simple and the pain would be less. This is a road that all of us at some point in our lives have to travel," Hon Fraser said.