Jermaine Ricketts aka 'JJ' and Katrina Lindsay have been crowned champions of the 2022 Trident Trust 5K Series, which wrapped up with the Dual Carriageway Dash on Saturday, May 14, 2022.
Both athletes had already taken an unsurpassable lead for the series title but ensured they also won the grand finale, which they did convincingly on Saturday.

Men's series winner Ricketts ran unchallenged in the final race to clock 17:48 minutes while women's series winner Lindsay ran a course record 19:16 for first in the women's category and 4th overall.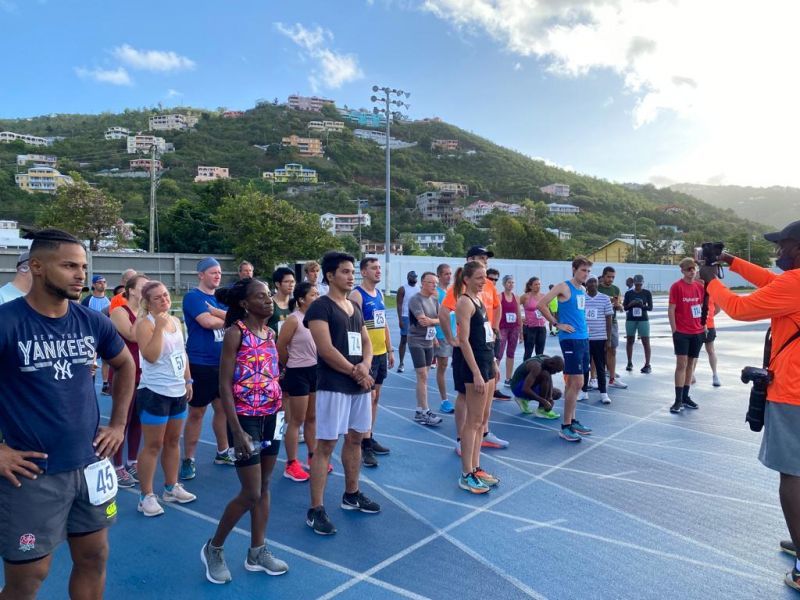 Road runners take to the start line for the final race of the 2022 Trident Trust 5K Series.
Tuneisha Johnson & Victor crowned National 5K Champs

Taking second in the final race on Saturday was Julius Farley in 18:51, while Rowan R. Victor took a surprise win over Max Milner to occupy the third spot.

The final race also doubled as the BVI National 5K Championship and Victor was crowned Male Champion.

Second for ladies in the Trident Trust 5K Finale was Rosmond Johnson who clocked 23:29. Third was Nelly Luisa Peñaflorida in 24:51.

Tuneisha Johnson, who was 6th overall in 26:03, was crowned Female BVI National Champion.