Wednesday, January 11, 2023, will see the return of the traditional launch of the BVI Football Association's (BVIFA) BDO School Leagues, with all the participating schools involved in a march from ISmart to the A.O. Shirley Recreation Ground in Road Town.
Missing from the sporting calendar since 2019, the much-anticipated launch is the culmination of a lot of hard work from all the coaches involved in youth football, spearheaded by Cassandra Gregg who, has been tireless in making sure football continued during not only the hurricanes of 2017, but also the worldwide Pandemic, providing access to the "beautiful game" to as many youths as possible.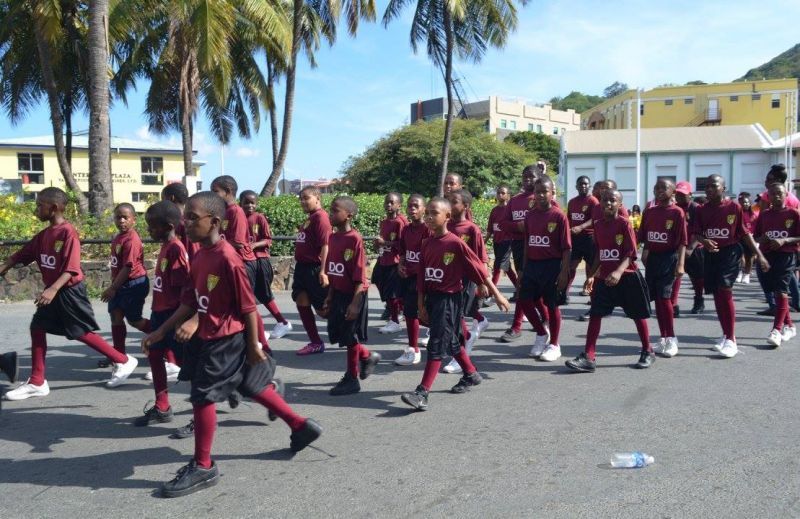 The traditional launch of the BDO School Leagues has been missing from the sporting calendar since 2019.
13 schools, approx 150 matches
Gregg and her team have put together leagues in U7, U9 and U12 divisions, with each team allowed to select from boys and girls. There is a total of thirteen different schools and nearly 150 matches scheduled across the leagues, which will begin on January 16th, for the youths to display their ability and excite the crowds.
"The FA is delighted that after a prolonged absence, the BDO Schools Leagues are back again," commented President, Mr Andrew D. Bickerton.
"The youth programme has been the foundation of the progress the FA has made in the development of young players. It has provided opportunities for young boys and girls to travel overseas and also to continue their studies through the provision of overseas educational scholarships," Bickerton stated.
The march will begin at 3:00 pm from outside the ISmart building and on reaching the A.O. Shirley ground there will be remarks from BDO, the sponsors, as well as special guests and the FA is encouraging all parents to come out in support and encouragement to their youngsters.
U7 Division
– Alexandrina Maduro Primary School, Ivan Dawson PS, Joyce Samuel PS, Pelican Gate PS, St Georges PS, Enid Scatliffe PS, Enis Adams PS, Cedar International and Ciboney Centre of Excellence PS
U9 Division
– ZONE 1- Begrado Flax Educational Centre, AMPS, Cedar Int., EAPS, IDPS, JSPS, St Georges
ZONE 2
– Cedar Int, Ciboney, Francis Lettsome PS, PGPS, St Georges, Willard Wheatley PS.
U12 Division
– ZONE 1 – BFEC, Cedar Int. EAPS, IDPS, JSPS, St Georges, WWPS.
ZONE 2 – AMPS, Cedar Int, Ciboney, FLPS, Montessori, PGPS, St Georges