Virgin Islands top youth sailor Thad A. Lettsome has been enjoying a busy summer supporting the Kids and the Sea (KATS) sailing sessions and assisting at summer sailing camp in the territory, as well as competing internationally.
In Early July, Lettsome was at the ILCA7 (Laser) North American Championships in Cork, Canada.

It was a challenging fleet of 49 entries; however, Lettsome sailed consistently throughout to finish in 18th overall.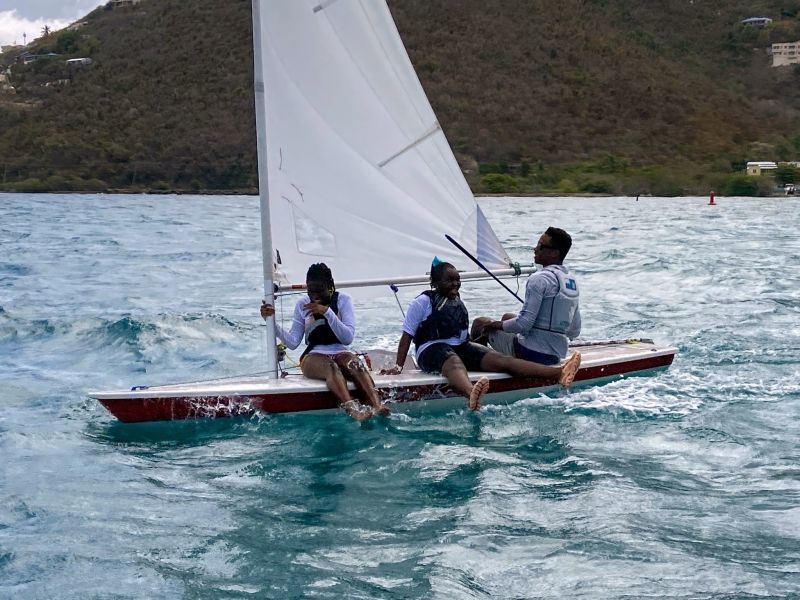 Thad A. Lettsome has also been assisting the Kids and the Sea (KATS) sailing programme.
Portugal

In late July, Lettsome was racing in Portugal with Tulane University teammate Asher Zitter at the Snipe Junior World Championships.

Eight races were contested at the event in Matosinhos, Portugal with 38 boats lining up for the title. It was a mixed event for the pair, posting some excellent top 10 finishes, including a 2nd in race two and fourth in race 4. Ultimately, they finished in 11th overall, as the wind gods shortened the championship by not showing up on the last day.

Lettsome is currently back in Portugal competing at the ILCA7 (Laser) U21 World Championships in Villamoura.

This is his final year at this age category and will be a good test against some of the best sailors.