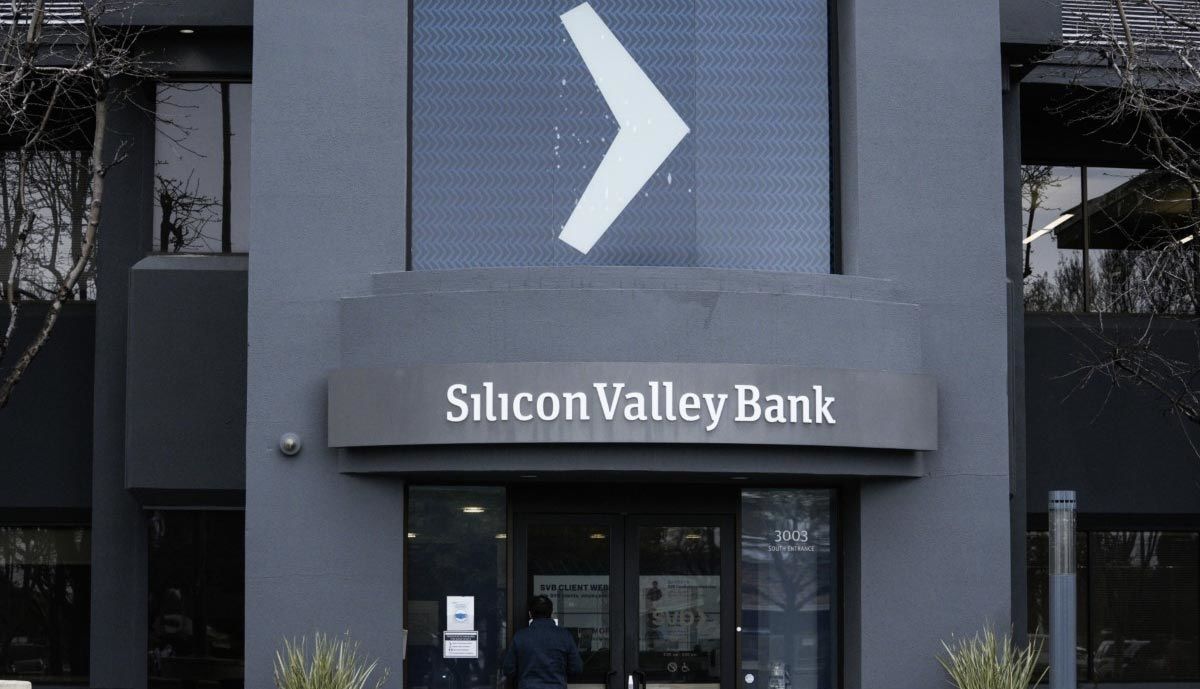 Why Banks Are Failing And What Do You Need To Do Now
So far three US banks - Silvergate Capital Corp., Silicon Valley Bank and Signature Bank - have collapsed.
The financial world hasn't seen a week like this since 2008, with turmoil in the banking sector igniting fears that the global economy is on the brink of another crisis.

For those who didn't experience the last financial crisis, the fast-moving situation can be confusing - and more than a little unnerving. Looking to catch up on everything that's happening? We compiled a guide to help readers get up to speed as the weekend arrives.


The news

So far three US banks - Silvergate Capital Corp., Silicon Valley Bank and Signature Bank - have collapsed. First Republic Bank, another large US lender, is teetering with its share price down more than 70% just this week. It plunged 33% Friday even after it received a $30 billion lifeline from its bigger peers on Thursday in an attempt to stem the turmoil. Analysts expect the uncertainty to continue to weigh on bank stocks.

Meanwhile, Credit Suisse AG, one of just 30 global financial institutions designated as being systemically important by the international Financial Stability Board, is facing a litany of problems.

Leaders of central banks across the world, from the Federal Reserve's Jerome Powell to the European Central Bank's Christine Lagarde, have assured the public that the recent turmoil does not herald a repeat of 2008.

But confidence in the global banking system has been shaken and things are still changing rapidly, with Credit Suisse reportedly planning to hold meetings over the weekend to assess various scenarios for its future.


What happened?

Silvergate was the first US bank to collapse, done in by its exposure to the flailing crypto industry. That meant investors were on edge when Silicon Valley Bank said it wanted to raise more than $2 billion to shore up its finances, and that it had sold a big chunk of its securities portfolio at a loss.

Over 40 years, SVB had become the bank of choice for the tech startup and venture capital world, riding the industry's boom to become the 16th-largest bank in the US. But news of its troubles created a classic run on the bank as depositors raced to withdraw their money. Ultimately, the Federal Deposit Insurance Corp. had to take control last Friday, making SVB the second-biggest bank failure in US history.

Signature Bank had also experienced massive deposit outflows as clients grew nervous about its exposure to crypto, which prompted state regulators to close the New York regional bank over the weekend. Billionaire investor Bill Ackman tweeted Friday that he expects Bank of America to buy Signature next week.

With a crisis brewing, US authorities announced a slate of extraordinary measures to backstop the financial system in an attempt to stop the panic from spreading. Still, San Francisco-based First Republic, which caters to the personal banking needs of tech's elite, got caught up in the contagion. Fears about the stability of regional banks caused depositors to move their funds to the financial institutions that are considered too big to fail, with Bank of America Corp. alone taking in more than $15 billion in new deposits in a matter of days.

It's not just the US - SVB's collapse has reverberated across the globe. Investors worried about the stability of banks launched a massive selloff in global financial stocks that wiped out $465 billion in just two days. Already embroiled in scandal, that loss in investor confidence sent Zurich-based Credit Suisse into crisis after its largest shareholder said it wouldn't add to its stake. Even after the Swiss central bank provided a lifeline, there are still plenty of questions about the future of the banker to the world's rich.


Why is this happening?

The Federal Reserve is attempting to cool down decades-high inflation by raising interest rates. In theory, hiking rates, which makes it more expensive for people and companies to borrow money, can pull the brakes on a hot economy and slow the pace of increasing prices.

High rates can also push the economy into a recession, and fears of a slowdown can force a reckoning in fast-growing sectors whose backers want to see a strong outlook for future growth. That includes the tech industry, which experienced a golden era buoyed by low borrowing costs and rapid growth during the pandemic.

The slowdown in tech hit SVB hard as its customers started withdrawing money. SVB was also hurt by higher interest rates on the asset side of its balance sheet: It invested billions of dollars in longer-maturity bonds, which lose value when rates go up. When SVB was forced to sell a big chunk of those bonds at a loss, it shook the confidence of its customers. In response, depositors, including prominent venture capitalist Peter Thiel, frantically tried to pull out $42 billion in a single day.

As it turns out, the Federal Reserve Bank of San Francisco had flagged interest-rate risk as a critical problem at SVB more than a year ago. The Fed has promised to investigate how it supervised the bank.


What does it mean for you?

The recent turmoil in the banking system has big implications that could change the calculus on consumers' financial decisions - and raises the risk of a recession. American consumers could face consequences such as reduced access to credit, changes to interest rates on deposits, or losses on investments, according to financial experts.

The collapse has also fueled anxiety from savers about the safety of their money. In the event that your bank fails, the FDIC secures up to $250,000 per depositor in qualified accounts at insured banks. For those with deposits that exceed that amount, we have some advice here.

At least in the short term, some analysts are predicting the Federal Reserve will pause its rate hikes. That would be good news for potential home buyers who have been crushed by soaring mortgage rates. However, it could also mean lower returns on high-yield savings accounts and other cash-like securities that investors have embraced this year.