The National Unity Government of Premier and Minister of Finance Dr the Honourable Natalio D. Wheatley (R7) has been boasting of increased tourism arrivals; however, the question continues to be asked how much is being done to ensure the tourists have a welcoming experience.
There have been complaints of slow immigration processing at the ports and sometimes both tourists and residents are left in the sun or rain waiting to be processed.

Another issue that has come to light is the absence of a proper waiting area at the Trellis Bay, Beef Island dock, where many tourists seek to board a ferry to Virgin Gorda, after hopping off a plane.

Many tourists and residents have been made to sit or stand in the sun or rain while waiting for a ferry at Trellis Bay. Some seek the trees for shade.

The wooden structure, which stood as the waiting area, was destroyed by the hurricanes of 2017 and never restored.

From time to time the BVI Tourist Board erects a collapsable tent, but there remains a need for a stronger, more accommodating, and welcoming waiting area at Trellis Bay.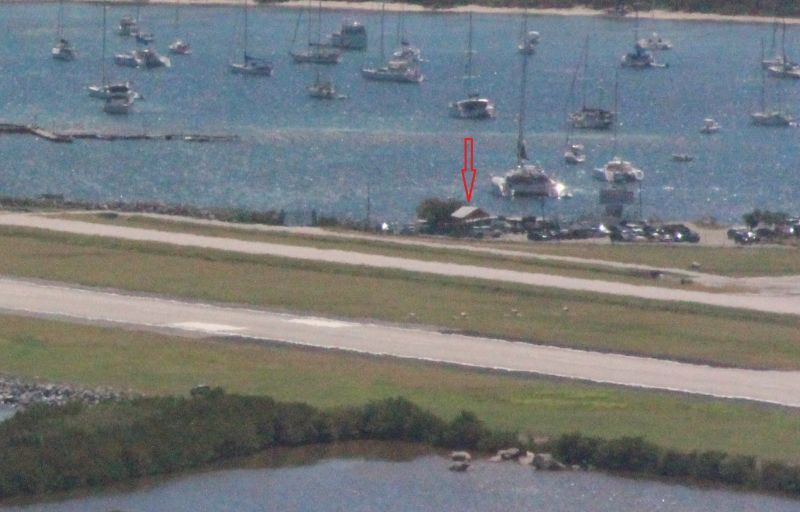 The red arrow points to the waiting area at Trellis Bay that was destroyed in the hurricanes of 2017 and never restored.