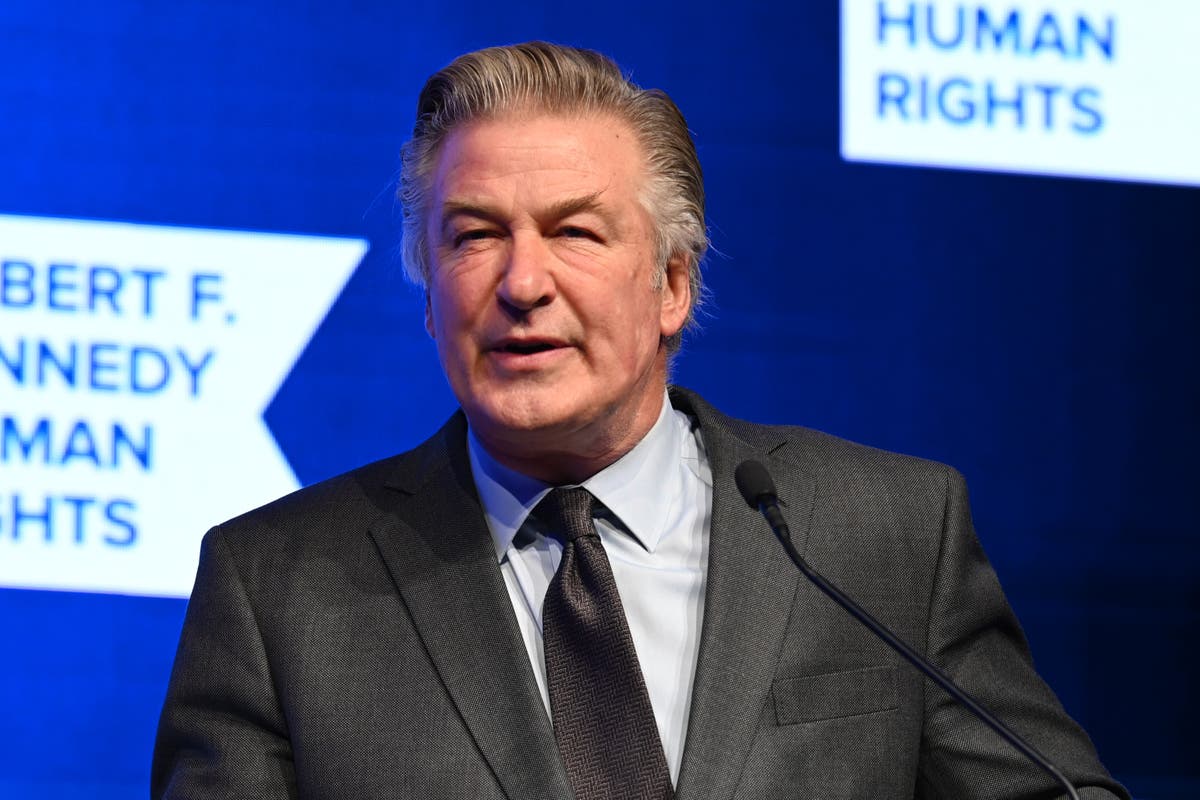 Alec Baldwin charged with involuntary manslaughter over shooting on Rust film set
Halyna Hutchins, 42, died shortly after being wounded during rehearsals on the film set of Rust
Actor Alec Baldwin and a weapons specialist have been charged with involuntary manslaughter over the fatal shooting of a cinematographer on a New Mexico film set, prosecutors have confirmed.

Halyna Hutchins, 42, died shortly after being wounded during rehearsals for the film Rust at a ranch on the outskirts of Santa Fe on October 21, 2021.

Baldwin was pointing a pistol at Hutchins when the gun went off, killing her and wounding the director, Joel Souza.

Both Baldwin and the film's armourer Hannah Gutierrez-Reed face two charges stemming from the incident on the film's set in Santa Fe, New Mexico.

The charges were formally filed on Tuesday by the Santa Fe District Attorney's Office.

In a statement, district attorney Mary Carmack-Altwies said: "Today we have taken another important step in securing justice for Halyna Hutchins.

"In New Mexico, no-one is above the law and justice will be served."

Baldwin and Gutierrez-Reed will be "charged in the alternative" with the two counts of manslaughter, meaning that a jury would decide not simply if they were guilty, but under which definition of involuntary manslaughter they were guilty, the DA's office said previously.

The most serious charge - which Reuters said carries a potential sentence of five years in jail - would require prosecutors to convince a jury Baldwin was not just negligent but reckless in his use of a firearm.

Baldwin and Gutierrez-Reed maintain their innocence and have vowed to fight the charges. Luke Nikas, Baldwin's attorney, branded the charges "a terrible miscarriage of justice".

He said in a previous statement: "Mr Baldwin had no reason to believe there was a live bullet in the gun – or anywhere on the movie set.

"He relied on the professionals with whom he worked."

Gutierrez-Reed has said she checked the rounds she loaded into the gun were dummies before handing it to first assistant director Dave Halls.

Halls handed it to Baldwin, telling him it was a "cold gun," meaning it did not contain an explosive charge, according to police.

Halls has signed a plea deal for a misdemeanor charge and is expected to cooperate with the prosecution.

On December 13 last year, Halls testified to New Mexico's worker safety bureau that Gutierrez-Reed handed the gun to Baldwin and that he never declared the Pietta reproduction Colt .45 a "cold gun."

Industry-wide firearms safety guidelines instruct actors to assume a firearm is loaded with blank ammunition.

Live ammunition is strictly forbidden on sets.