The Dag Samuels Development Meet, a series of track and field events for junior athletes, will get underway on January 7, 2023, at A.O. Shirley Recreation Grounds.
Action will get underway at 2:00 pm.

Entry to the meet will cost adults $3.00 and children under 12 $1.00.

Inside parking will be available for $10.00.

The meet is named after the late athletics coach Xavier Samuels aka 'Dag', who was fatally injured during the passage of Hurricane Irma in September 2017.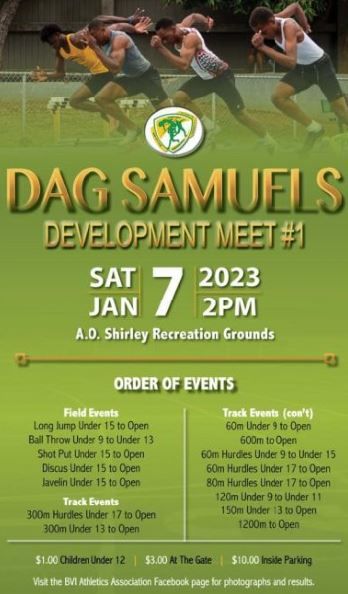 The line up of events for the Dag Samuels Development Meet on January 7, 2023.