The continuation of the 3rd Sitting of the 5th Session of the 4th House of Assembly initially scheduled for 2:00 PM today, February 28, 2023, has been rescheduled for Thursday, March 2, 2023, at 10:00 AM at the House of Assembly Chamber in Road Town, Tortola.
Assistant Information Officer in the Office of the House of Assembly Tameeka George informed the media via a bulletin this morning of the rescheduling.

The HoA did not state the reason for the postponement but said: "We do apologise for any inconvenience this change may have caused."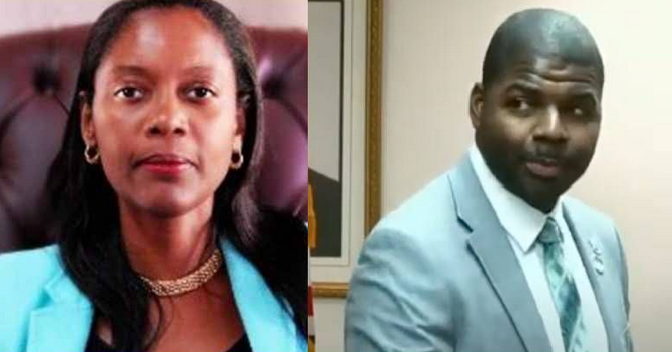 Virgin Islands Premier and Minister of Finance, Dr the Hon Natalio D. Wheatley (R7) has expressed concerns with a Report by the Auditor General, Ms Sonia M. Webster, on the COVID-19 Border Security Contracts for Static Marine Platforms [COI R23].
AG Report on Border Security contracts
When the House resumes, legislators will continue debating the Report of the Auditor General on the
COVID
-19 Border Security Contracts for Static Marine Platforms.
So far, only Premier and Minister of Finance Dr the Honourable Natalio D. Wheatley (R7) has debated the report.
The Premier labelled the Report by Auditor General Sonia M. Webster as a "heavy audit" and said while he is not naïve to what His Majesty's Customs is being accused of and being investigated for, the Auditor General's Report has some problems and challenges, "and it is a report we have to be very very careful with, because it comes to some very dangerous conclusions for the people of
the Virgin Islands
and our aspirations for self-governance."
Dr Wheatley also said he respects the Office of the Auditor General and is committed to the process of audits from an "independent" auditor general.