Seven illegal immigrants are now in the custody of immigration officers after being detained on Great Thatch early this morning, September 9, 2022.
According to a press release from the Royal Virgin Islands Police Force (RVIPF), following notification from the US Coast Guard of a suspicious vessel in [British] Virgin Islands waters around 4:30am, Virgin Islands Search and Rescue and officers of the Royal Virgin Islands Police Force responded, and the Joint Task Force was activated.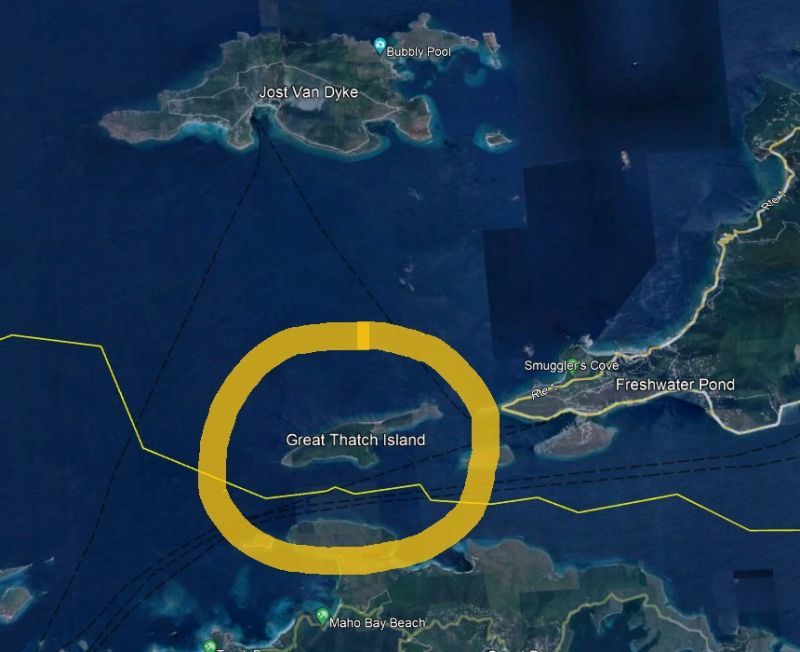 A Google Earth Image showing Great Thatch and nearby islands.
9-month-old baby among illegal immigrants

Six nationals of Cuba and one national of St Kitts and Nevis were detained including a nine-month-old infant.

The 50' monohull sailboat, believed to be the vessel that transported the seven, was recovered in waters nearby.

Investigations are ongoing in the matter.