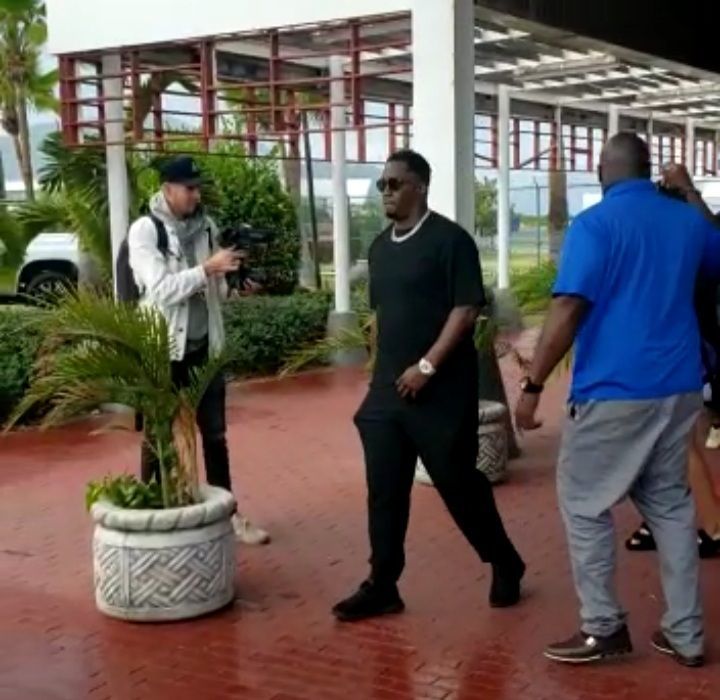 'Live in the flesh!' Grammy Award rapper 'P. Diddy' visits VI
American rapper Sean Jean Combs aka Puff Daddy, P. Diddy and Diddy has chosen to get way from the concrete jungle to spend some time in 'Nature's Little Secrets', the [British] Virgin Islands.
According to reports, the record producer and executive, songwriter and entrepreneur, arrived at Terrance B. Lettsome International Airport on Beef Island on his private jet on Wednesday, February 9, 2022.

A video clip sent to our newsroom shows Combs walking out the VIP Lounge of the Terrance B. Lettsome International Airport terminal with his entourage.

"I'm here, live in the flesh," Combs stated as someone called out to him.

According to reports, Combs made his way to Virgin Gorda but is believed to be vacationing on Richard C.N. Branson's Necker Island.

According to allmusic.com, one of the biggest hip-hop impresarios ever, Sean Combs created a multi-million-dollar industry around Bad Boy Entertainment, with recordings by the Notorious B.I.G., Craig Mack, Faith Evans, 112, and Total all produced and masterminded by Combs himself.