Carrick used his 'monstrous side' to control women. 'It was a pattern he was very, very good at', says one senior officer
PC David Carrick is one of Britain's worst ever rapists, responsible for a horrific catalogue of crimes against women while hiding in plain sight in an elite unit of the Metropolitan Police.

The 48-year-old had a string of run-ins with the law over claims of harassing and abusing women in his private life and he attracted the unenviable nickname 'Bastard Dave' at work, reportedly for his cruel and mean behaviour.

Yet red flags about the PC's character were missed and – unchecked - Carrick committed an appalling list of sexual and violent crimes against 12 women.

Evidence heard in court suggests that Carrick was proud of his unpleasant nickname and used his police job as a weapon, initially to charm women and later to stop them from reporting the attacks.

DCI Andrea Dalton, a lead detective at Hertfordshire Police for domestic abuse and safeguarding, said Carrick used his "monstrous side" to control women.
"It was a pattern he was very, very good at", she said.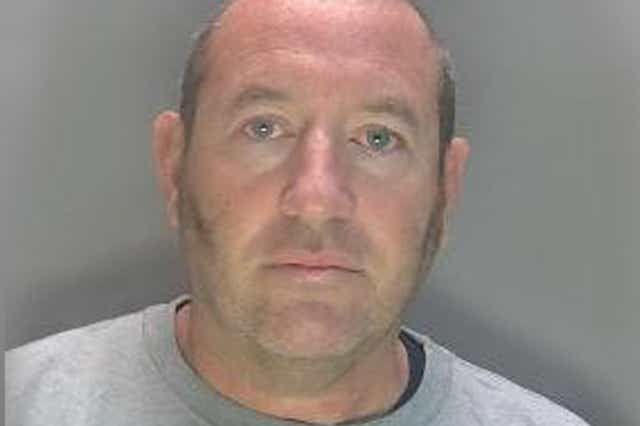 David Carrick joined the Met's Parliamentary and Diplomatic Protection Command in 2009

Carrick spent a year serving in the Army between 1996 and 1997 and signed up as a Met Police officer in 2001, being posted to Merton and later Barnet.

He survived the Met's vetting process for new officers despite already being investigated for his alleged behaviour towards an ex-girlfriend who had dumped him, and he passed his probation in spite of a second criminal probe in which he had been a suspect.

In 2009, Carrick joined the Met's Parliamentary and Diplomatic Protection Command as a trusted firearms officer guarding some of Britain's most sensitive buildings and people, including Parliament itself.

His vetting for that role was much-delayed and did not happened until 2017.

When the charges first started to be brought against Carrick, a court was told a little of his behaviour on dates.

Prosecutor Mark Fleckney said Carrick boasted about owning a pet snake, he told a woman on a first date about his unsavoury nickname, and used his status in the Met to make an impression.

"He confirmed he is a Met Police officer, and indeed he showed her his warrant card", he said. "He told (her) he worked for the Met firearms unit, guarding a number of important people including the Prime Minister."

In July 2021 Carrick was arrested for the first time on suspicion of rape, but he avoided suspension, the case was quickly dropped, and he was reinstated. At his second rape arrest in September 2021, Carrick may have believed he had become untouchable as he complained to officers: "Not again". Yet that allegation was the trigger to finally unveil Carrick's dark character.

Senior CPS prosecutor Shilpa Shah called Carrick "cocky" when describing police interviews, coming across as "very self-confident, quite charming, as if talking to his friends as police officers. It didn't seem like he was concerned."

Carrick has now spent more than 15 months in prison as the charges mounted up against him, and at an early stage he sacked his legal team and attempted to plead guilty – perhaps aware of the mountain of evidence being gathered against him.

The PC entered the first of his guilty pleas in December 2022. He displayed little emotion under the public glare as the Old Bailey court clerk spent almost an hour detailing his crimes.

But before entering the dock Carrick had spent more than ten minutes sullenly staring at his shoes, contemplating his fate, and steeling himself to admit being one of the worst rapists in British criminal history.

He has visibly lost weight while in prison, and now appears pale and drawn - a world away from his social media photos smiling and posing with pints of beer.

Carrick has admitted at least 48 incidents of raping women, amid a shocking abuse of his power and status as a once-trusted Metropolitan Police officer.