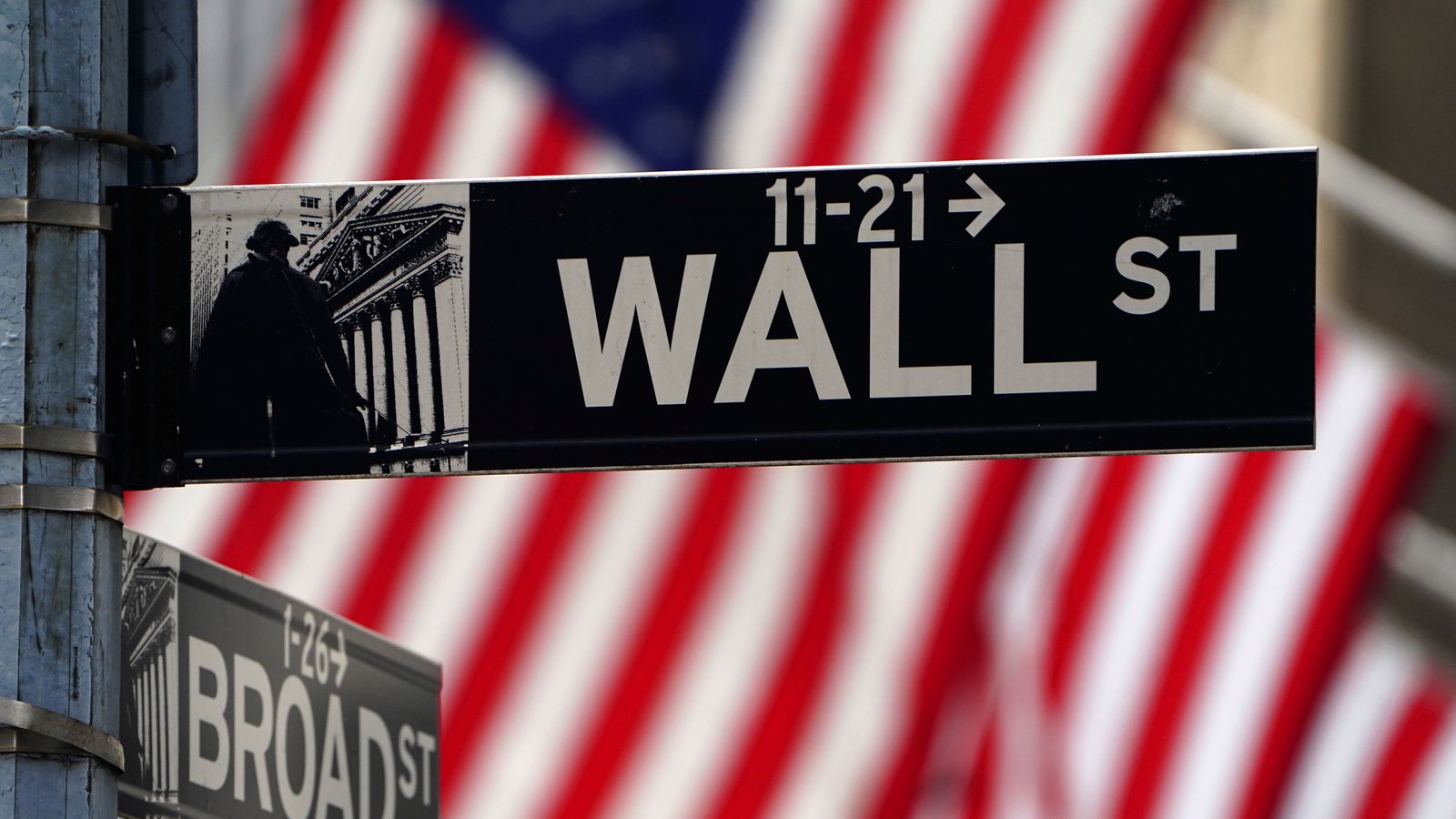 More US banks under pressure as Fed faces rate hike backlash
PacWest has seen its share price hammered by 90% since the start of the US banking turmoil while other major regional lenders are also in the firing line.
Another US regional lender has revealed talks to shore up its finances and a further has had its share price was clobbered amid the crisis of confidence to hit the country's banking sector.

Three lenders - Silicon Valley Bank, Signature Bank and First Republic - have failed this year on the back of balance sheet pressure caused by rising interest rates that have hit the value of their bondholdings.

Regional lenders have seen their share prices come under further pressure this week as investors seek out signs of any weakness.

First Republic was bought by Wall Street's largest bank JPMorgan on Monday after it failed to recover from a $100bn deposit flight in March.

LA-based lender PacWest Bancorp saw its shares decline by more than 50% on Wednesday - taking its market value loss to 90% during the crisis to date.

They were down a further 30% in Thursday's pre-market trading after it revealed talks with potential partners and investors about its "strategic options" despite a sizeable cash injection that was agreed at the start of the industry crisis.

Shares were down more than 40% when markets opened on Thursday morning in the US.

The bank said that while it had not experienced any unusual deposit outflows since the sale of First Republic, it was normal for the company and its board of directors to "continuously review" those options.

"Recently, the company has been approached by several potential partners and investors - discussions are ongoing," its statement said.

"The company will continue to evaluate all options to maximise shareholder value."

The options could include a sale or capital raising, the Reuters news agency reported citing a source.

Other regional lenders have seen their share prices hammered in recent days.

Arizona-based Western Alliance lost 23% of its market value on Wednesday despite insisting it had not experienced any unusual deposit outflows and had adequate liquidity.

Its losses deepened on Thursday as much as 62% with trading halted at multiple points through the morning.

There are fears the crisis of confidence will hurt the availability of credit in the US economy, already tipped by economists to enter recession this year.

Ten consecutive rate hikes imposed by the US Federal Reserve to keep a lid on inflation have been blamed for the banking sector's woes.

The Fed raised its main rate by a further quarter point on Wednesday night despite the banking turmoil and economic slowdown.

It did, however, give a hint that the rise would be the last for a while as it digested the impact of its tightening cycle.

There is still a "growing concern that the rapid pace" of higher interest rates has undermined the foundations of some mid-sized US banks, the head of financial analysis at AJ Bell said.

"Hardly household names with global investors until the last few months, now every ear is straining to catch the sector's next distress call."

"Banking stocks have taken another beating today as markets worry that PacWest might be the next domino to fall.

"Even if [the PacWest] alarm proves to be a false one, the implications for the global economy could be huge," Danni Hewson said.

"Reluctance to lend from a nervous sector which is battening down the hatches could mean that dreams of a softish landing become recession-filled nightmares."

One critic of the Fed response, the boss of financial advisory and asset management firm deVere Group, said the US central bank had failed at every hurdle since the inflation problem first surfaced.

Nigel Green said it had risked a longer-term recession through the latest rate hike.

"Clearly, this would not only be a huge issue for the US, but the global economy too," he warned.

"First, the crisis within the US financial system is still not over. There remain serious and legitimate concerns that after a string of bank failures, there could be more to come.

"The turmoil from the banking crisis is leading to a drop in bank lending, tightening the credit conditions for households and businesses. In turn, this will inevitably lead to a slowdown in economic activity and hiring.

"Chair Powell himself has said at a news conference that the bank turmoil had the equivalent impact of at least one quarter-point rate increase."