Officers of the Royal Virgin Islands Police Force Marine Branch have charged the two men found on the boat intercepted in a drug seizure near Cooper Island on Saturday afternoon, August 13, 2022.
Pedro Samuel Sr, 58, of Diamond Estate, and Reno Alphonso, 27, of Fort Hill were both charged with possession of a controlled drug with intent to supply and failing to comply with a lawful order given by an officer.

The two will appear at the next available sitting of the Magistrate's Court, the Royal Virgin Islands Police Force (RVIPF) stated in a press release today, August 15, 2022.


Vessel tried to evade police- RVIPF

Police said officers of the Marine Branch, while on routine sea patrol, gave instructions to the captain of a suspicious vessel seen heading in the direction of Cooper Island to stop. The captain, however, attempted to evade police. A second attempt to the stop vessel was successful.

An initial search of the vessel uncovered a small quantity of what was suspected to be cocaine in the bow of the boat. A subsequent and more detailed search of the boat uncovered over 400 kilograms of the illegal substance, the press release stated.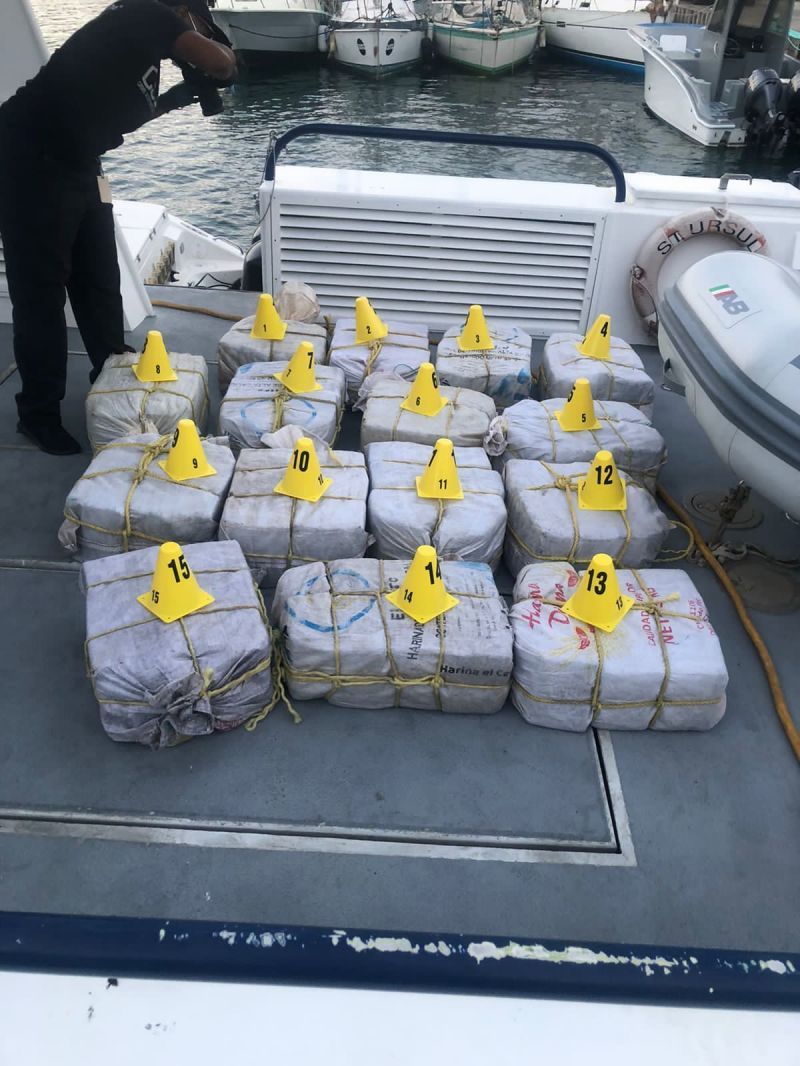 The illegal drugs allegedly seized by police off Cooper Island today, August 13, 2022.
Drug traffickers 'will have a very difficult time' @ sea- Police Inspector

Supervisor for the Marine Branch, Acting Chief Inspector Dean Robin highlighted his officers' routine, yet passionate and consistent drive in keeping the Territory safe from illegal activities.

"These officers embrace the battle at sea with a passion and regularly stop and search suspicious vessels. We are confident that with the eyes of our Marine Branch and help from other law enforcement agencies both locally and within the US, persons hoping to use these waters for drug trafficking will have a very difficult time," the Acting Chief Inspector noted.