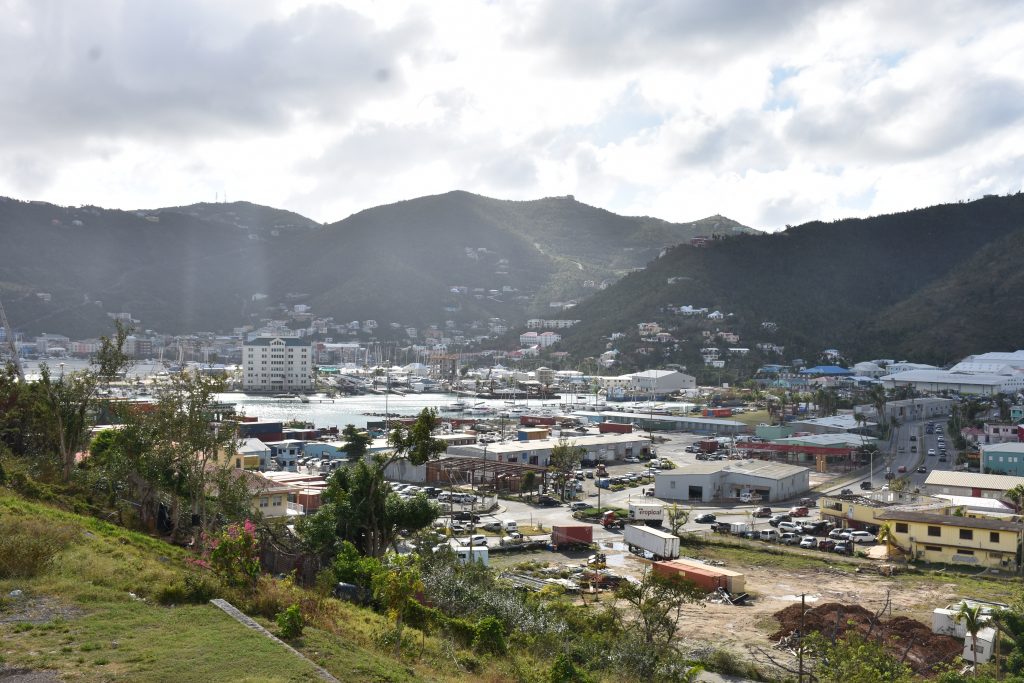 Premier proud of BVI's recovery progress since Irma
The BVI has been able to restore much of its educational infrastructure since the devastation caused by hurricanes Irma and Maria almost five years ago, Premier Dr Natalio Wheatley stated.
Pointing to successes such as the Elmore Stoutt High School which is nearing completion and the Ivan Dawson Primary School, Dr Wheatley said that a number of projects have already been completed and described this as an important achievement for the territory.

"I would say that we have a lot to be proud of. Of course, it's going on five years and we don't want to be in a perpetual state of recovery. We want to move on from recovery and move forward with our development," the Premier said.

Dr Wheatley noted, however, that there are some lingering projects that need to be sorted out, including the Ralph O'Neal Administration Complex and several schools such as the Isabella Morris Primary School and the Eslyn Henley Richiez Special Needs Learning Centre which he said is already moving forward.

The territory's leader also highlighted schools in Virgin Gorda such as the Bregado Flax Educational Centre — where he said major works have already been completed — and the Robinson O'Neal Primary School in North Sound where private donor funding was used to help complete that project.

Government facilities, such as administration buildings in Anegada, the Valley Virgin Gorda, North Sound, Jost Van Dyke, and BVI Port Authority facilities in Jost Van Dyke were also singled out as achievements in the recovery process.

The Premier pointed out that the Sir Rupert Briercliffe Hall — which previously served as a cultural centre before its destruction by the hurricanes — still remains to be fixed.

He further expressed that there are a number of other things that may not have been affected by the storms that the government is planning to look at as well, such as libraries and museums.

"I can go down the list, just about all of [or] over 90 percent of our recreational infrastructure was destroyed. We did quite a bit to restore our recreational grounds even though we have a few outstanding ones left, that still need some work," the Premier stated.

Premier Wheatley also congratulated the team at the Recovery and Development Agency (RDA) for its role in assisting with the territory's rehabilitation, pointing to the Elmore Stoutt High School as a shining example of the type of management they have brought to the table.

He seized the opportunity to issue a heartfelt thank you to the donor community for their contributions and said that a ceremony will soon be held in their honour to properly thank them for their efforts in helping the territory to recover.