Following heavy rains from the passage of Tropical Storm Fiona-now a hurricane- at the weekend, a retaining wall collapsed at Manuel Reef.
According to reports, no one was hurt; however, persons were urged by Opposition Leader and Third District Representative Hon Julian Fraser RA to proceed with caution as they approach the bottom of the hill at Manuel Reef.

"The collapse of a retaining wall at the bottom of the Hill leading to homes above, has narrowed the road to a near impassable state.

Unfortunately, removal of the wall at this time may result in further and bigger landslides. Please exercise patience as a solution is being sought," Hon Fraser stated on his Facebook page on September 19, 2022.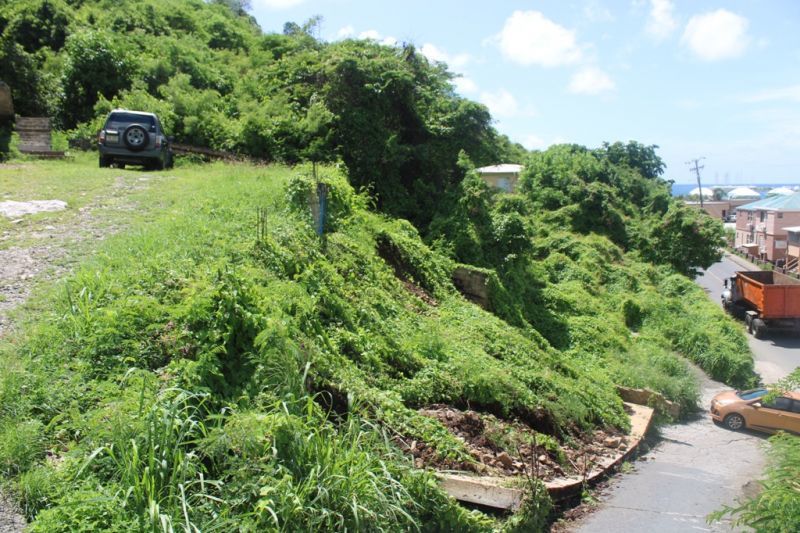 The collapsed wall at Manuel Reef on September 20, 2022.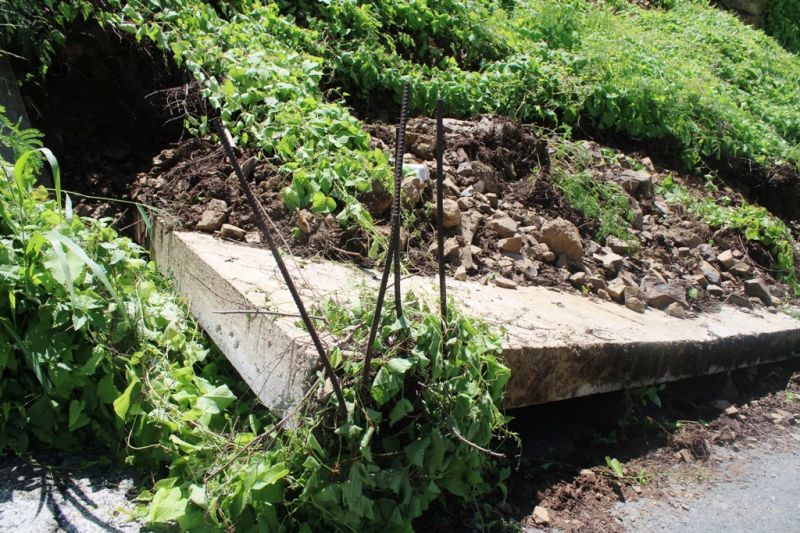 No one was reportedly hurt when a retaining wall at Manuel Reef collapsed at the weekend, following heavy rainfall.
'These things happen all the time'- Hon Fraser

It is unclear exactly when the wall collapsed; however, Hon Fraser said he received a call about the collapsed wall on Monday, September 19, 2022, the day after the territory experienced heavy rainfall.

"Stories of our lives. These things happen all the time. Too often," Hon Fraser commented.