Under-fire UK prime minister rejects talk of national 'decline' as 500,000 public sector workers prepare to walk out.
Public sector workers on strike, the cost-of-living climbing, and a government on the ropes.

"It's hard to miss the parallels" between the infamous 'Winter of Discontent' of 1978-79 and Britain in 2023, says Robert Saunders, historian of modern Britain at Queen Mary, University of London.

Admittedly, the comparison only goes so far. In the 1970s it was a Labour government facing down staunchly socialist trade unions in a wave of strikes affecting everything from food deliveries to grave-digging, while Margaret Thatcher's Conservatives sat in opposition and awaited their chance.

But a mass walkout fixed for Wednesday could yet mark a staging post in the downward trajectory of Rishi Sunak's Conservatives, just as it did for Callaghan's Labour.

Britain is braced for widespread strike action Wednesday, as an estimated 100,000 civil servants from government departments, ports, airports and driving test centers walk out alongside hundreds of thousands of teachers across England and Wales, train drivers from 14 national operators and staff at 150 U.K. universities.

It follows rolling action by train and postal workers, ambulance drivers, paramedics, and nurses in recent months. In a further headache for Sunak, firefighters on Monday night voted to walk out for the first time in two decades.

While each sector has its own reasons for taking action, many of those on strike are united by the common cause of stagnant pay, with inflation still stubbornly high. And that makes it harder for Sunak to pin the blame on the usual suspects within the trade union movement.

Mr Reasonable

Industrial action has in the past been wielded as a political weapon by the Conservative Party, which could count on a significant number of ordinary voters being infuriated by the withdrawal of public services.

Tories have consequently often used strikes as a stick with which to beat their Labour opponents, branding the left-wing party as beholden to its trade union donors.

But public sympathies have shifted this time round, and it's no longer so simple to blame the union bogeymen.

Sunak has so far attempted to cast himself as Mr Reasonable, stressing that his "door is always open" to workers but warning that the right to strike must be "balanced" with the provision of services. To this end, he is pressing ahead with long-promised legislation to enforce minimum service standards in sectors hit by industrial action.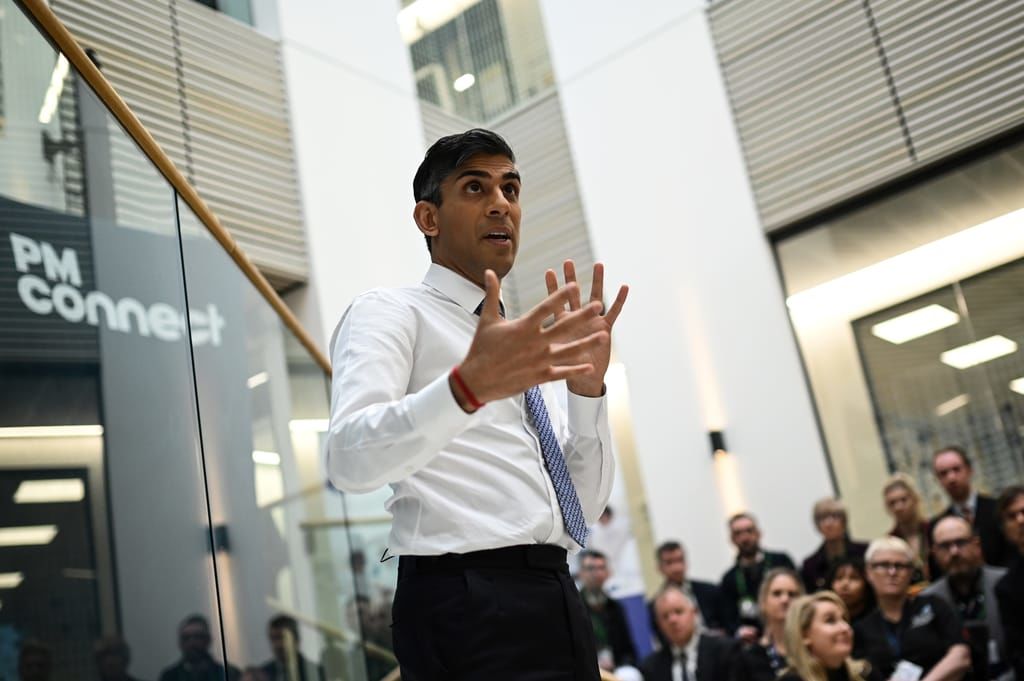 Sunak has made tackling inflation the raison d'etre of his government, and his backbenchers are reasonably content to rally behind that banner

Unions are enraged by the anti-strike legislation, yet Sunak's soft-ish rhetoric is still in sharp relief to the famously bellicose Thatcher, who pledged during the 1979 strikes that "if someone is confronting our essential liberties … then, by God, I will confront them."

Sunak's careful approach is chosen at least in part because the political ground has shifted beneath him since the coronavirus pandemic struck in 2020.

Public sympathy for frontline medical staff, consistently high in the U.K., has been further embedded by the extreme demands placed upon nurses and other hospital staff during the pandemic. And inflation is hitting workers across the economy — not just in the public sector — helping to create a broader reservoir of sympathy for strikers than has often been found in the past.

James Frayne, a former government adviser who co-founded polling consultancy Public First, observes: "Because of the cost-of-living crisis, what you [as prime minister] can't do, as you might be able to do in the past, is just portray this as being an ideologically-driven strike."

Starmer's sleight of hand

At the same time, strikes are not the political headache for the opposition Labour Party they once were.

Thatcher was able to portray Callaghan as weak when he resisted the use of emergency powers against the unions. David Cameron was never happier than when inviting then-Labour leader Ed Miliband to disown his "union paymasters," particularly during the last mass public sector strike in 2011.

Crucially, trade union votes had played a key role in Miliband's election as party leader — something the Tories would never let him forget. But when Sunak attempts to reprise Cameron's refrains against Miliband, few seem convinced.

QMUL's Saunders argues that the Conservatives are trying to rerun "a 1980s-style campaign" depicting Labour MPs as being in the pocket of the unions. But "I just don't think this resonates with the public," he added.

Labour's current leader, Keir Starmer, has actively sought to weaken the left's influence in the party, attracting criticism from senior trade unionists. Most eye-catchingly, Starmer sacked one of his own shadow ministers, Sam Tarry, after he defied an order last summer that the Labour front bench should not appear on picket lines.

Starmer has been "given cover," as one shadow minister put it, by Sunak's decision to push ahead with the minimum-service legislation. It means Labour MPs can please trade unionists by fighting the new restrictions in parliament — without having to actually stand on the picket line.

So far it seems to be working. Paul Nowak, general secretary of the Trades Union Congress, an umbrella group representing millions of U.K. trade unionists, told POLITICO: "Frankly, I'm less concerned about Labour frontbenchers standing up on picket lines for selfies than I am about the stuff that really matters to our union" — namely the government's intention to "further restrict the right to strike."

The TUC is planning a day of action against the new legislation on Wednesday, coinciding with the latest wave of strikes.

Sticking to their guns

For now, Sunak's approach appears to be hitting the right notes with his famously restless pack of Conservative MPs.

Sunak has made tackling inflation the raison d'etre of his government, and his backbenchers are reasonably content to rally behind that banner.

As one Tory MP for an economically-deprived marginal seat put it: "We have to hold our nerve. There's a strong sense of the corner (just about) being turned on inflation rising, so we need to be as tough as possible … We can't now enable wage increases that feed inflation."

Another agreed: "Rishi should hold his ground. My guess is that eventually people will get fed up with the strikers — especially rail workers."

Furthermore, Public First's Frayne says his polling has picked up the first signs of an erosion of support for strikes since they kicked off last summer, particularly among working-class voters.

"We're at the point now where people are feeling like 'well, I haven't had a pay rise, and I'm not going to get a pay rise, and can we all just accept that it's tough for everybody and we've got to get on with it,'" he said.

More than half (59 percent) of people back strike action by nurses, according to new research by Public First, while for teachers the figure is 43 percent, postal workers 41 percent and rail workers 36 percent.

'Everything is broken'

But the broader concern for Sunak's Conservatives is that, regardless of whatever individual pay deals are eventually hammered out, the wave of strikes could tap into a deeper sense of malaise in the U.K.

Inflation remains high, and the government's independent forecaster predicted in December that the U.K. will fall into a recession lasting more than a year.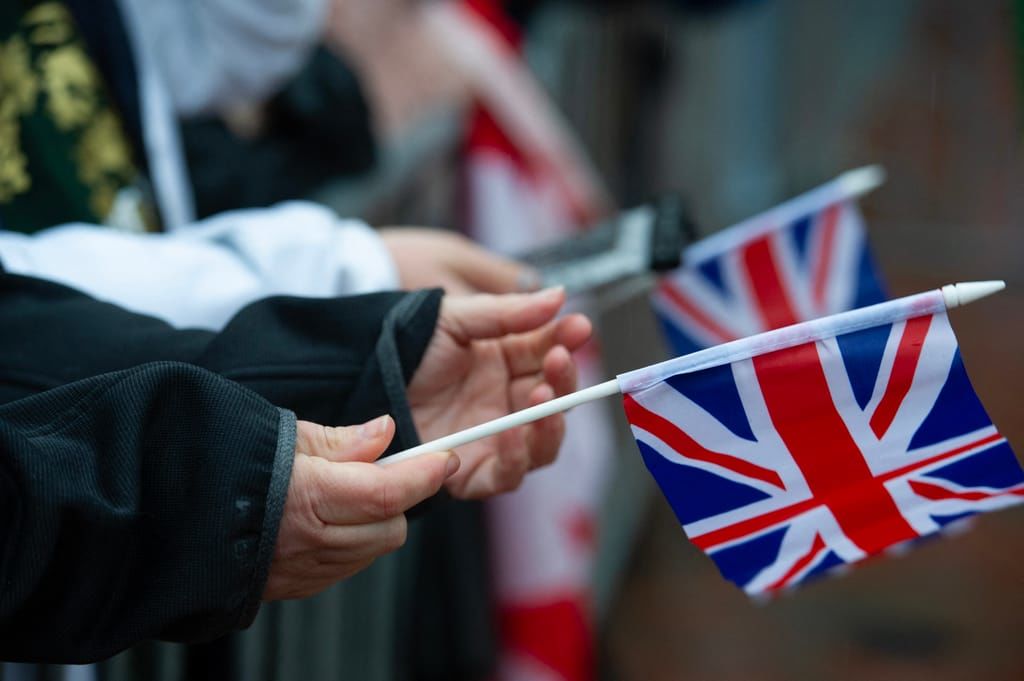 More than half (59 percent) of people back strike action by nurses, according to new research by Public First, while for teachers the figure is 43 percent, postal workers 41 percent and rail workers 36 percent

Strikes by ambulance workers only drew more attention to an ongoing crisis in the National Health Service, with patients suffering heart attacks and strokes already facing waits of more than 90 minutes at the end of 2022.

Moving around the country has been made difficult not only by strikes, but by multiple failures by rail providers on key routes.

One long-serving Conservative MP said they feared a sense of fatalism was setting in among the public — "the idea that everything is broken and there's no point asking this government to fix it."

A former Cabinet minister said the most pressing issue in their constituency is the state of public services, and strike action signaled political danger for the government. They cautioned that the public are not blaming striking workers, but ministers, for the disruption.

Those at the top of government are aware of the risk of such a narrative taking hold, with the chancellor, Jeremy Hunt, taking aim at "declinism about Britain" in a keynote speech Friday.

Whether the government can do much to change the story, however, is less clear.

Saunders harks back to Callaghan's example, noting that public sector workers were initially willing to give the Labour government the benefit of the doubt, but that by 1979 the mood had fatally hardened.

This is because strikes are not only about falling living standards, he argues. "It's also driven by a loss of faith in government that things are going to get better."

With an election looming next year, Rishi Sunak is running out of time to turn the public mood around.