It took a powerful Cuba team 70 minutes to finally break the hearts of the youthful [British] Virgin Islands (VI) Men's National Team in a CONCACAF World Cup Qualifier at the Estadio Doroteo Guamuch Flores in Guatemala.
Having gone into the halftime break at just a goal down, the VI were still a threat in the second half, but then having spent long periods defending stoically, they were caught out as they changed formation and tactics looking to at least equalise and ultimately were overpowered in a 0-5 reversal.


Solid 65 minutes by VI

"For 65 plus minutes we were reasonably comfortable and defended our goal well," stated Interim Head Coach, Dan Neville.

However, a football match is 90 minutes and the Virgin Islands were unable to plug the goal flow that ensued.

"At one-nil down you have to make changes and try to get a goal, unfortunately, we got picked off on the counter by some good moments of quality from Cuba and some moments we'll be disappointed by," Neville said.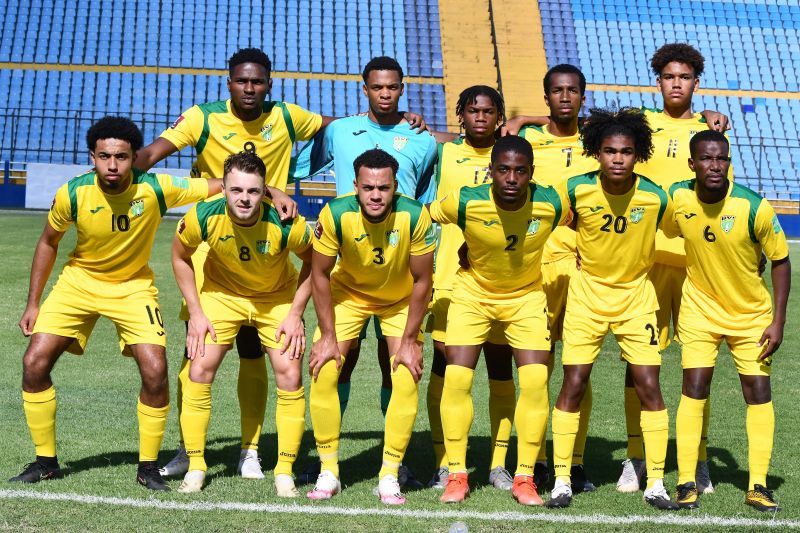 Virgin Islands (VI) Men's National Team are still winless and scoreless in the CONCACAF World Cup Qualifier.
'They're still learning'- Bickerton

Due to injuries and non-availability, several younger players had the opportunity to make debuts and also gain some valuable playing time, which BVI Football Association (BVIFA) President, Andrew D. Bickerton aka 'Andy' saw as a positive despite the result.

"It's a very young team and obviously they're still learning," he noted.

"At times in the game you could see that they haven't yet learned how to keep possession of the ball when they are transitioning from defence into attack; however, as time goes along they will get more experience and become more comfortable in themselves and then we won't be under so much pressure, we defended well and as Coach says it was only when we actually changed our line up to try and chase the game that we conceded more goals."

Next up for the team is another World Cup Qualifier against Curacao, which will also be hosted by the Guatemala Football Federation and played on Saturday, June 5, 2021, at the Estadio Del Trebol in Guatemala City with a kick-off time of 5:00pm (VI time).

The VI boys also lost both of their games in the first round and are yet to get on the scoresheet.