When the [British] Virgin Islands came up against Puerto Rico in the 2022 CONCACAF Nations League on June 12, 2022, they were sorely missing their regular skipper and goal scorer in the home game against Cayman Islands, Kavon Troy Caesar.
The Virgin Islands ended up losing 0-6 to the hosts at the Estadio Centroamericano de Mayaguez.

Caesar was made to watch the game from home in the Virgin Islands, as according to reports reaching our newsroom, he could not travel to a US port while being unvaccinated against COVID-19.

The BVI Football Association (BVIFA) did not respond to our request for clarification; however, Caesar confirmed that he was unvaccinated and was left out of the squad for Puerto Rico.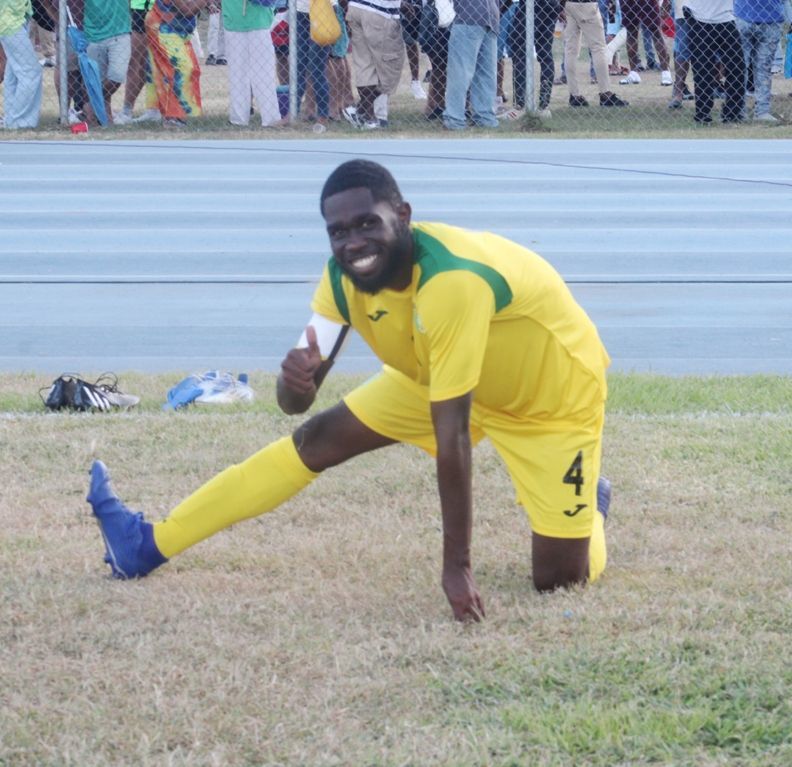 Captain of the Virgin Islands National Men's Football Team, Kavon Troy Caesar.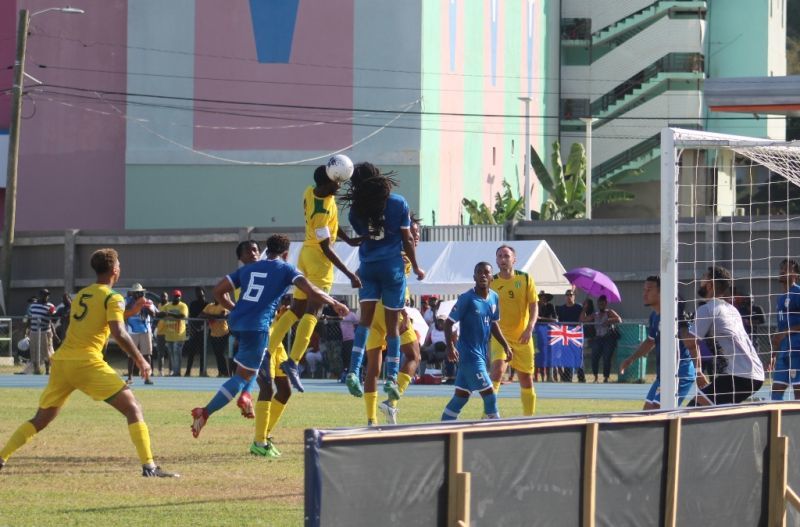 Kavon Troy Caesar attempts a header to goal against Cayman Islands on June 3, 2022.
'Not vaccinated'- Caesar

"Not vaccinated so I couldn't go," Caesar replied when asked why he was missing in Puerto Rico.

The skipper also said it was tough for him to miss the game, but it also presented an opportunity for other players to step up.

"It always a bummer not being able to travel to represent the country, knowing as a player each attribute of a player helps the team. Looking on from home I can see that Puerto Rico is a well-put-together team and it would have been hard work to make sure we got the success we needed but unfortunately it didn't go our way.

"I was happy to see some of the young guys on the starting lineup for the first time and some even earning the first international cap for the country, so at the end of the 90 minutes, I'm still proud of the hard work and effort the whole team put in. I know we still have a lot to work to do but it's a process to get there to become a better team," Caesar told our newsroom.

The Virgin Islands is slated to host Puerto Rico in March 2023.