Sprinters Beyoncé A. Defreitas (200m) and Rikkoi A. R. Brathwaite (100m) were the female and male flag bearers respectively for the Birmingham 2022 Commonwealth Games Opening Ceremony, which took place in the Alexander Stadium - the venue for the track and field events, on Thursday, July 28, 2022.
According to the BVI Olympic Committee (BVIOC), this is the first time either athlete has served as a flag bearer for a major Games.

Walking in the parade of athletes alongside the flag bearers was the Virgin Islands (VI) delegation including squash players Joe Chapman and Luca Reich with Coach Adam Murrills, 3x3 basketball players Joy Victor, Shauliqua Fahie, Keithrece Smith, Mahkayla Pickering and Coach Eric Matthias and track and field athletes including Adriano Gumbs (400m), Tynelle Gumbs (hammer throw), Trevia Gumbs (shot put) and Djimon Gumbs (discus, shot put) and also physiotherapist Thomas Jeppesen.


Ceremonial Wear

The opening ceremonial wear for the BVI delegates attending the Commonwealth Games in Birmingham was a duo team effort and collaboration by Ms Kristin C. Frazer of Trèfle Designs and Mrs Markita T. Turnbull-Smith of Menen I Designs.

Markita Smith was the official designer of the apparel for both the men and women while Kristin contributed one of her newest prints and textile for the delegates to enjoy.

VI Squash players Luca Reich and Joe Chapman are in action today.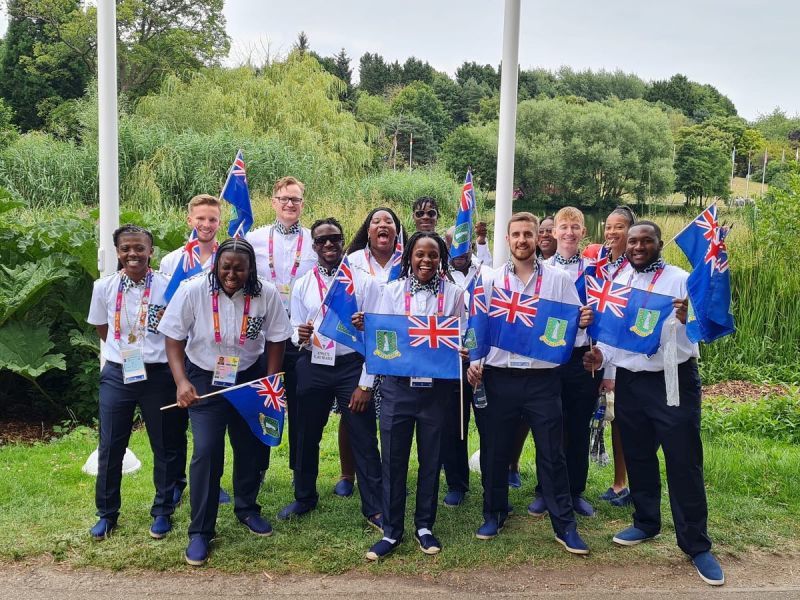 Some of the Virgin Islands' athletes at the 2022 Birmingham Commonwealth Games.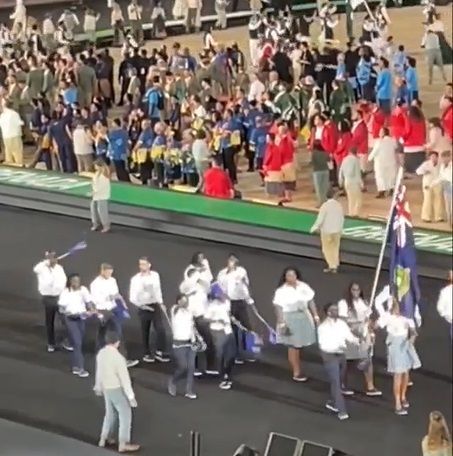 The Virgin Islands Delegation during the procession of nations at the Opening Ceremony of the Commonwealth Games on July 28, 2022.