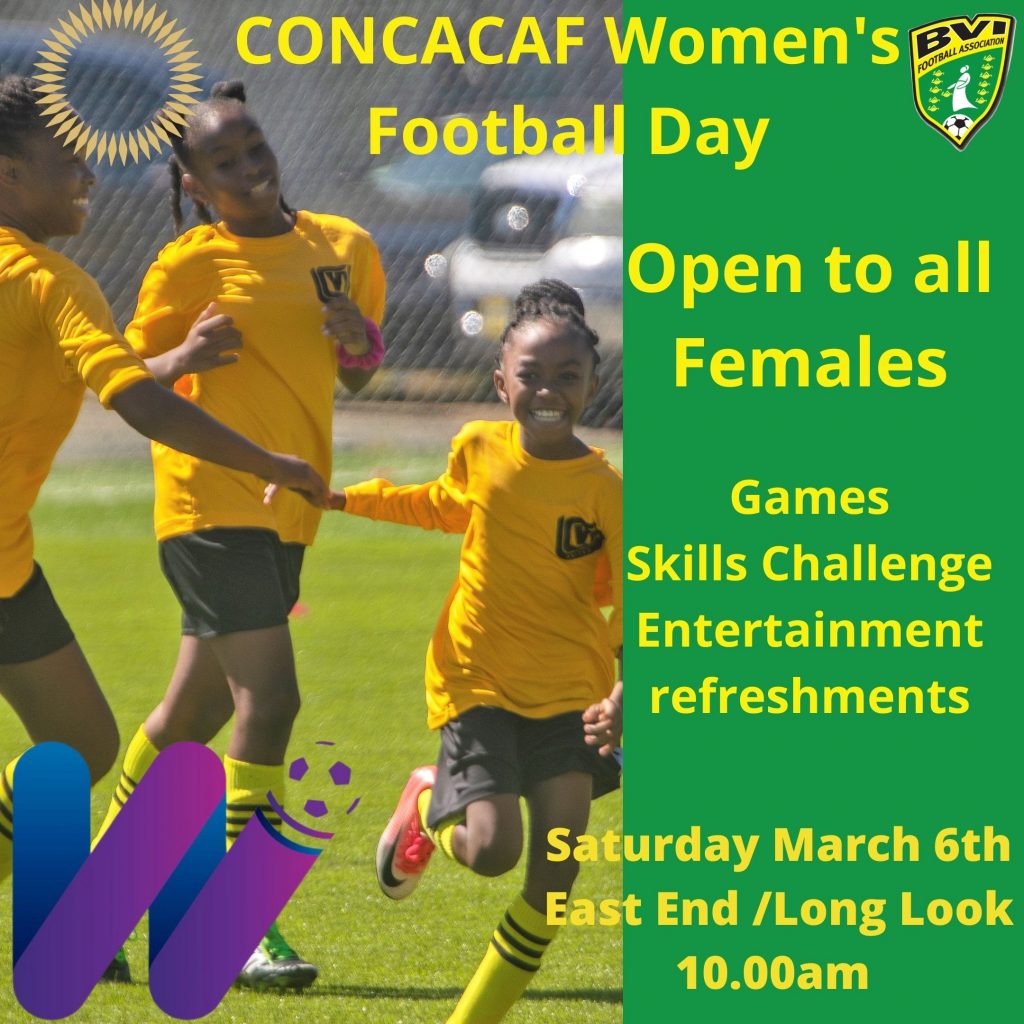 FA to host CONCACAF women's day football fiesta in observance of international women's day
The FA Women's Committee led by Mrs. Mary Phillip will be holding a Fiesta of fun filled football for females to mark CONCACAF and International Women's Day on Saturday March 6th, 2021 at the East End/Long Look venue at 10am.
All 41 members of the Confederation of North American and Caribbean Football Association will be participating in the event and on each previous occasion the FA has put the spotlight on efforts to create more opportunity for girls and women to play the game.

The Women's Committee promises this year's event will be an even more fun filled festival to further enhance their ongoing development programs and continued regional participation at tournaments.

"The intention of this day is to foster a relationship with all women in the territory with the BVIFA and more so the game of Soccer" stated Phillip "With the involvement of young girls and women, learning the game, getting fit, staying healthy and disciplined."

Phillip also hopes the Women's Day will foster the spirit of teamwork, improve skills, build confidence, and show the girls there is a benefit to being involved in football that goes well beyond just on the field, but also can lead to educational opportunities and even careers perhaps once only dreamt of, off it.

"Relationships created that lead to friendships and then Championships!" she concluded.

Following the success of the recently concluded Women's Futsal League, won by the Wolues FC with a team of girls who have been together since Primary School, highlighting Phillips' mantra, the FA has already wasted no time in implementing much more competitive action for the Girls, including a series of Tortola vs Virgin Gorda matches.

The CONCACAF Women's Day fiesta is open to all females and will include games, skills challenges, entertainment, refreshments, and a special guest appearance by Territorial At-Large Representative Hon. Shereen Flax-Charles an advocate of empowering women.