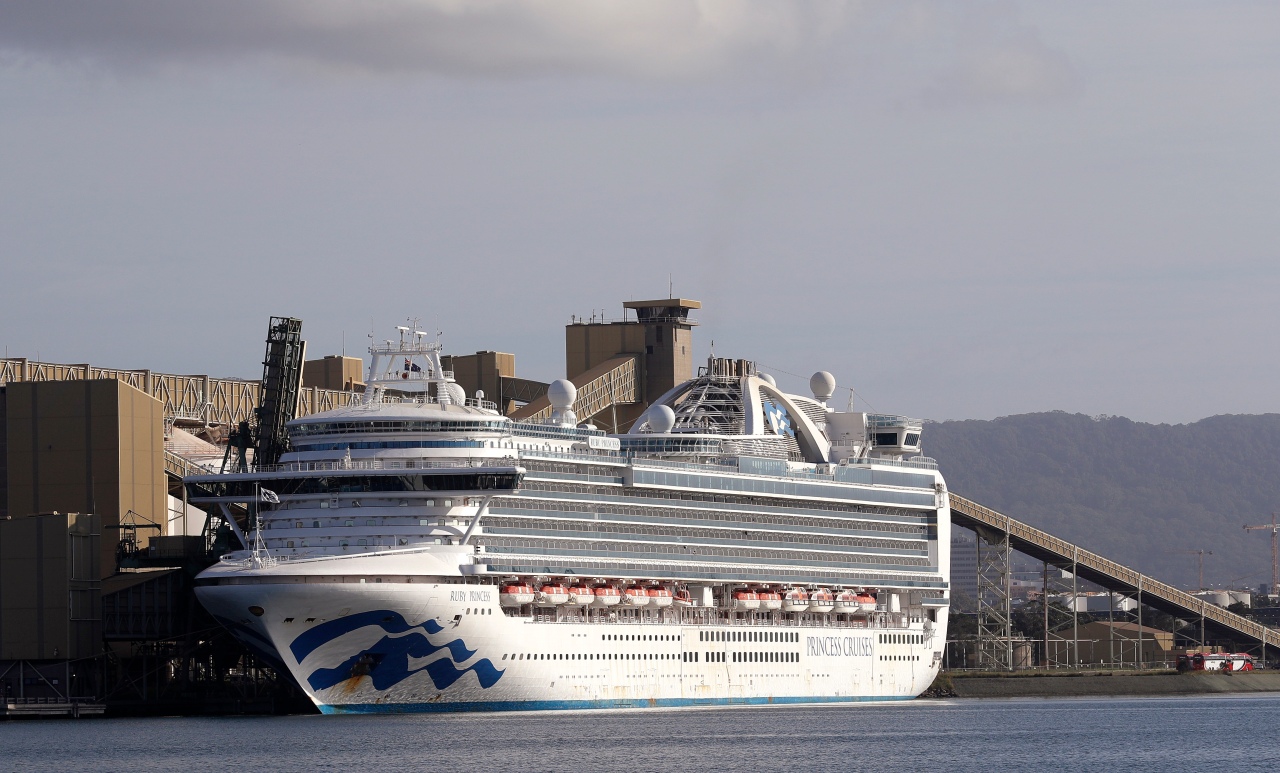 Over 300 sickened on Princess cruise ship; company points to 'likely' cause
A cruise ship that recently returned to Galveston, Texas, is at the center of an investigation after more than 300 people were sickened on a recent voyage, the Centers for Disease Control and Prevention said.
The Ruby Princess, part of the Princess Cruises lines, reported that 284 passengers, as well as 34 crew members, had become ill on a round-trip voyage to the Caribbean and Mexico that departed from Galveston on Feb. 26, according to the CDC. There were a total of 2,881 people onboard the ship, including 1,159 crew members.

The affected passengers and crew had symptoms of vomiting and diarrhea, but the cause has yet to be identified, the CDC said.

Princess Cruises, in an emailed statement shared with Nexstar, believes the "likely" culprit was norovirus, a type of contagious virus that can cause acute gastroenteritis.

"At the first sign of an increase in the numbers of passengers reporting to the medical center with gastrointestinal illness, we immediately initiated additional enhanced sanitization procedures to interrupt the person-to-person spread of this virus," a representative for Princess Cruises said in the statement.

As part of those sanitation procedures, Princess Cruises crew members disinfected high-touch surfaces, encouraged additional handwashing among guests and isolated some passengers, in addition to other responsive measures. The ship "underwent an additional disinfection" in Galveston ahead of its departure for another week-long cruise on March 5, the corporation said.

Incoming guests were informed of the illnesses reported on the previous voyage, according to the CDC.

The Ruby Princess is currently on a seven-day western Caribbean cruise, which is scheduled to return to Galveston on March 12.

News of the CDC's investigation comes amid increasing reports of norovirus outbreaks across the United States. Such outbreaks generally peak between November and April of any given year, though early reporting from labs across the country shows an earlier uptick when compared to the previous norovirus season.

Cruise ships, however, are not among the most common setting for norovirus outbreaks, accounting for less than 1% of total reported outbreaks in the country, according to the CDC. Rather, the most common settings for an outbreak are long-term health facilities and hospitals, followed by restaurants or catered events.
---