Founder Member of the Royal BVI Yacht Club (RBVIYC) and one of the persons behind the establishment of the BVI Spring Regatta, Mr Albie Stewart has died.
Mr Stewart served as Commodore of the RBVIYC from 1994 to 1997 and over the years, also served as Vice-Commodore, Captain of Sailing and committed numerous hours to volunteering.

In the 1960s he was part of a group organising Sunfish regattas in the Virgin Islands and it was the work of this group of enthusiasts that saw the RBVIYC officially formed in 1973.


Dedication to delivering quality racing

"The Royal BVI Yacht Club is deeply saddened to report the passing of Mr Albie Stewart," the club stated in a press release.

According to the RBVIYC, Mr Stewart was an integral part of the team that set up the BVI Spring Regatta in 1972, working as the Race and Committee Boat Chairman for many years.

"His dedication to delivering quality racing was a major contributor to the success and reputation of the event as a world-class regatta."

The RBVIYC said Mr Stewart is fondly remembered by the sailing community as "a true gentleman" in every sense who always had a kind word.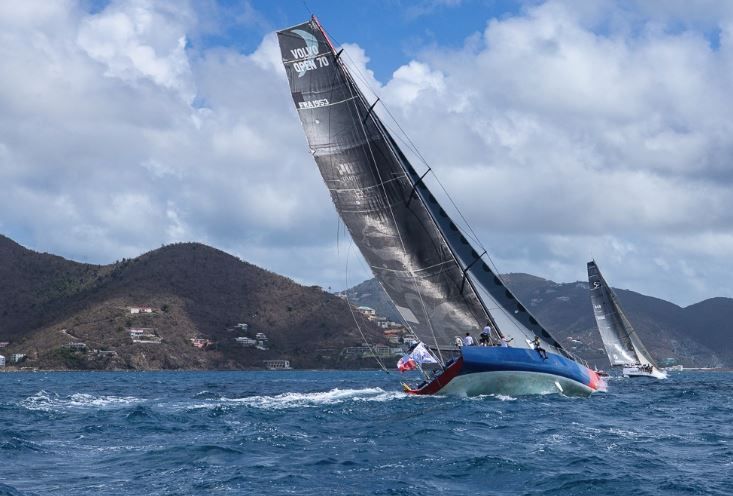 The late Albie Stewart was one of the persons behind the establishment of the world renowned BVI Spring Regatta.
A mentor

Current Chairman, Robert Phillips commented, "Albie was a mentor for many years until he moved north with Joyce. He was always there with sage advice for the Yacht Club, the Regatta, and just about all facets of life and business in the BVI, he will be sorely missed."

Chris Haycraft recalls being Albie's 'right-hand-boy' on the Spring Regatta Committee Boat. Handing over fresh cartridges for the starting shotgun aboard Yellow Bird and collecting the used ones to the point of getting his own cartridge belt for Christmas one year!

The Management and Staff of Virgin Islands News Online join the Royal BVI Yacht Club in extending condolences to the family and friends of the late Albie Stewart.