The [British] Virgin Islands were handed their first defeat of the 2022 CONCACAF Nations League by Puerto Rico at the Estadio Centroamericano de Mayaguez on Sunday, June 13, 2022.
The VI boys, playing without their regular skipper Kavon Troy Caesar, went down 0-6 to the Puerto Ricans, who were led by a 4-goal performance by Ricardo Rivera.

Puerto Rico got off to a roaring start, taking the lead after 12 minutes courtesy of a neatly placed right-footed shot into the corner from Darren Rios. Ricardo Rivera's low cross earned him the assist.


Penalty for Puerto Rico

Jaden Servania was brought down in the box in the 14th minute by Ikyjah Williams, and Rivera would join in on the scoring himself, converting the penalty to put Puerto Rico ahead 2-0.

In the 31st minute, the hosts further added to their tally with a beautiful team goal. Kevin Hernandez passed to Nicolas Cardona, who made a one-touch feed to Gerald Diaz, who poked it past [British] Virgin Islands goalkeeper Daniel Gilford.

Thirty-nine minutes had gone when Wilfredo Rivera's chip over Gilford bounced just ever slightly too high, but Ricardo Rivera was there to collect the rebound off the crossbar to tap in for his second goal of the night.

In the second half, the home side kept up the attack. This time it was Rios who found Ricardo Rivera at the end of his run and Rivera tapped in for his hat trick in the 49th minute.

Soon after that, a crafty no-look pass from Ian Silva found Ricardo Rivera again down the middle in the 51st minute for his fourth goal of the game.


Return match in March 2023

The Virgin Islands tried for a consolation goal but it was not to be as Puerto Rico would hold steady for the rest of the match and see things out for the 6-0 win.

The heavy loss now puts the Virgin Islands at the bottom of Group D.

Puerto Rico now officially clinches promotion to League B and a place in the 2023 Gold Cup Prelims.

The Puerto Ricans will travel to the Virgin Islands in March 2023 for the return match.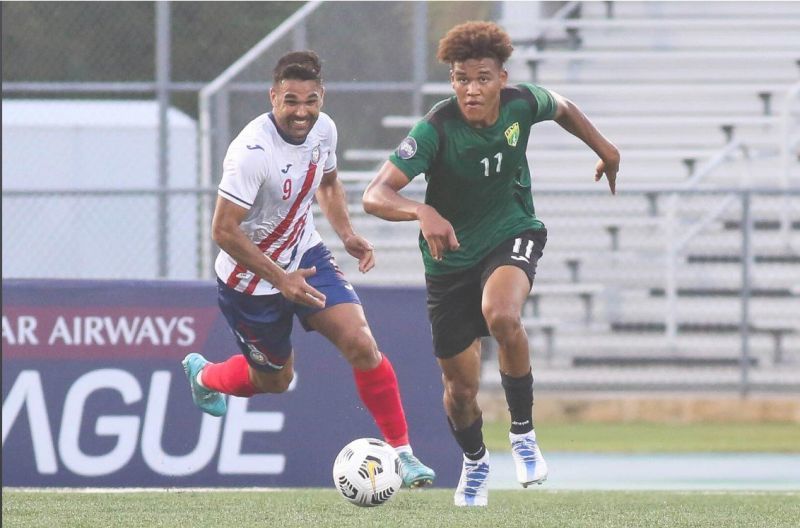 Virgin Islands' Luka Chalwell (right) presses forward with Ricardo Rivera in pursuit.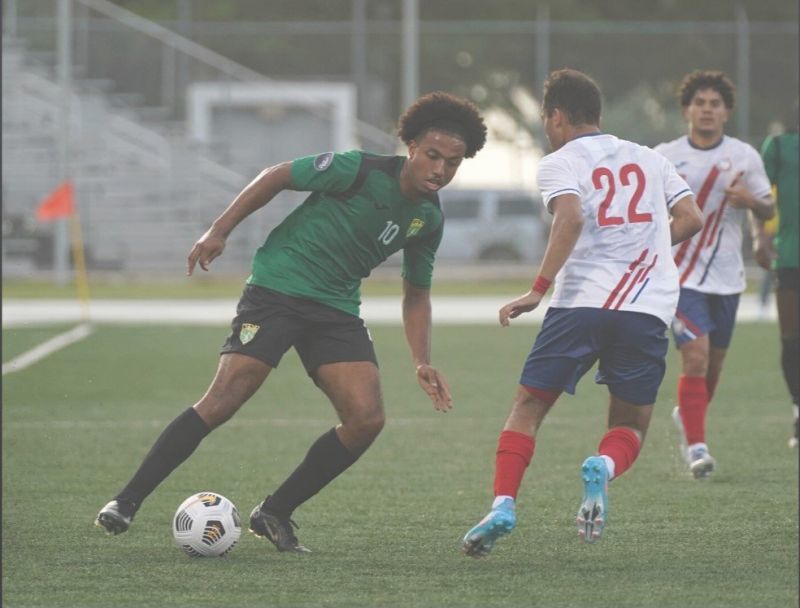 Tyler Forbes (#10) could not find the back of the nets in the game against Puerto Rico on June 12, 2022.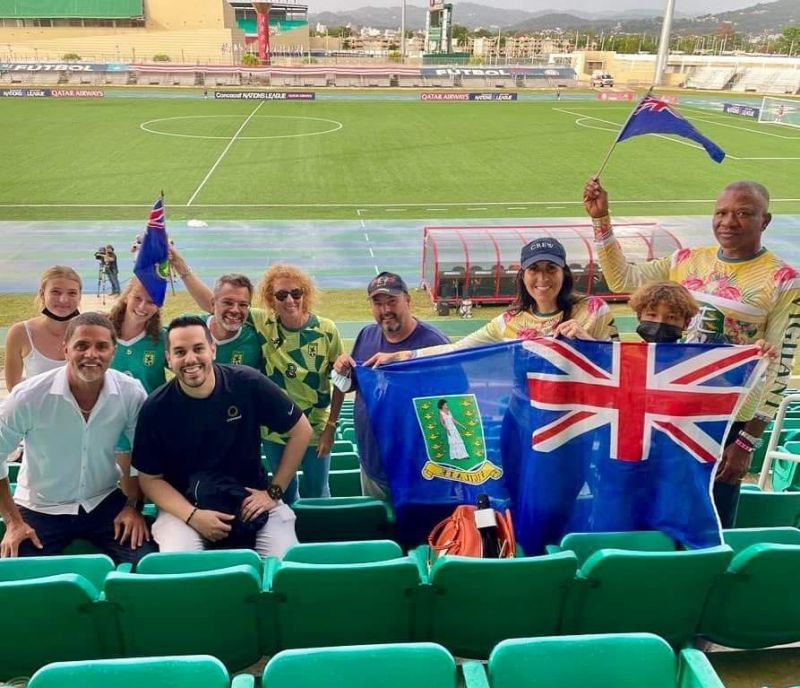 A handful of [British] Virgin Islands' fans at Estadio Centroamericano de Mayaguez on Sunday, June 13, 2022.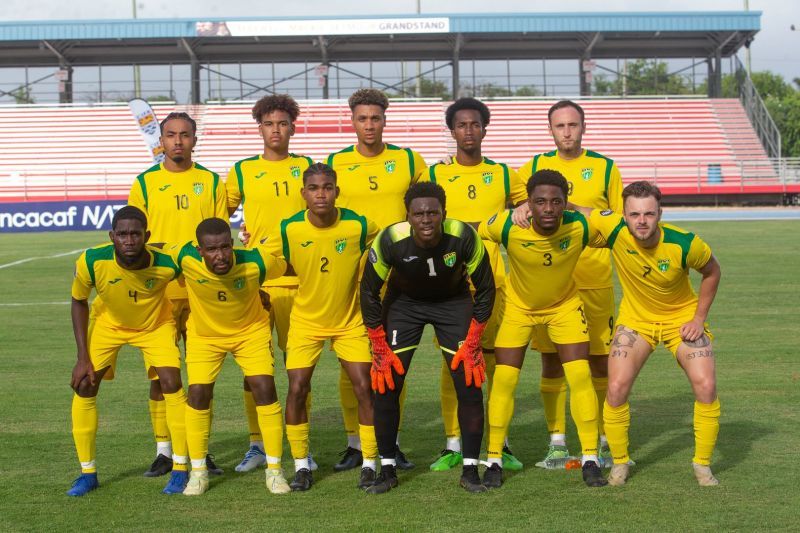 After drawing both of their games against Cayman Islands in Group D of League C in the 2022 CONCACAF Nations League, the [British] Virgin Islands are set to face their toughest assignment yet today, June 12, 2022, in Puerto Rico.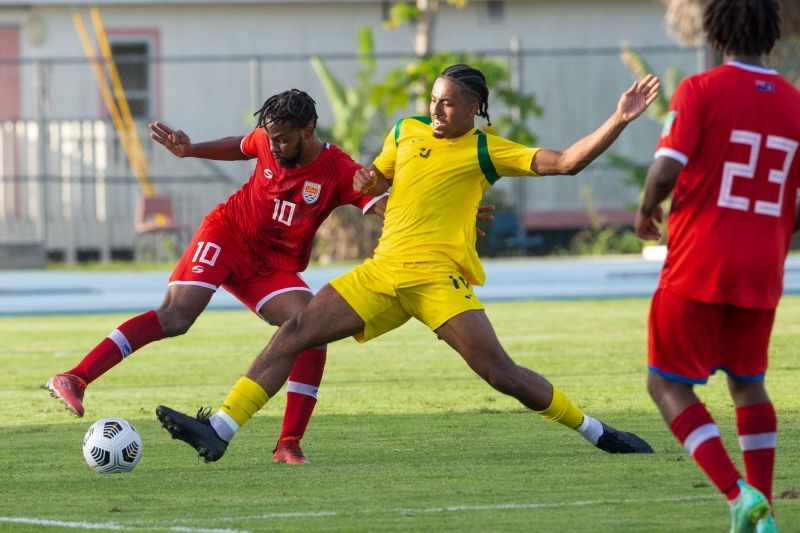 The Virgin Islands will no doubt want to keep a clean slate today, despite coming up against a stronger opposition who will have home turf advantage.